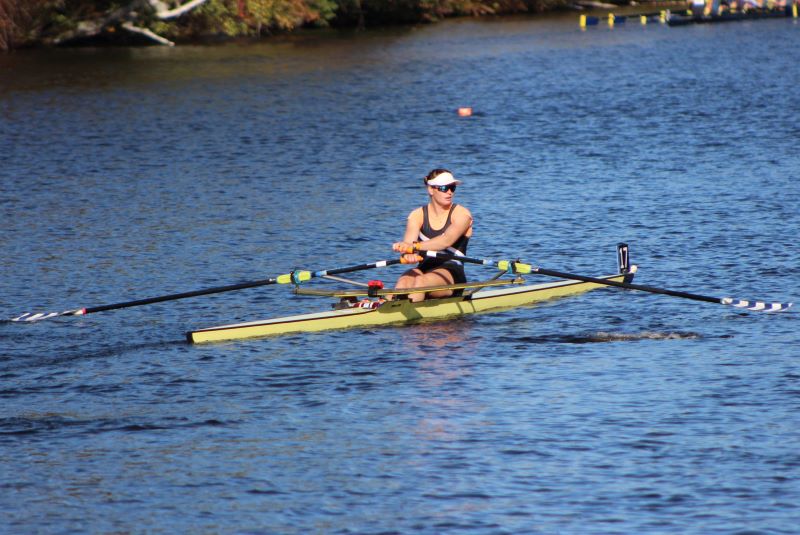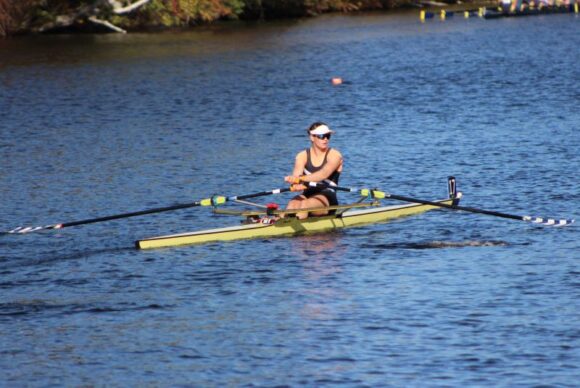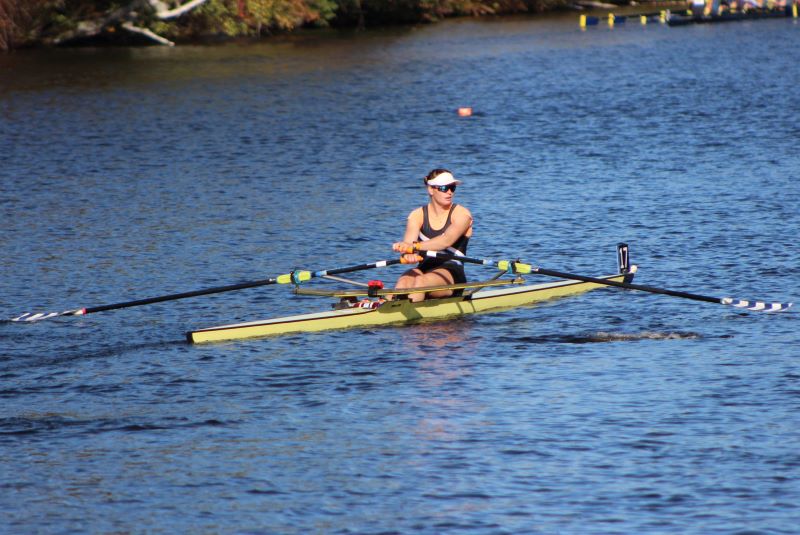 OLD LYME — Three rowers with strong Old Lyme connections have been selected for the US roster for the 2022 World Rowing Championships, which are scheduled to be held Sept. 18-25 in Račice, 25 miles north of Prague in the Czech Republic.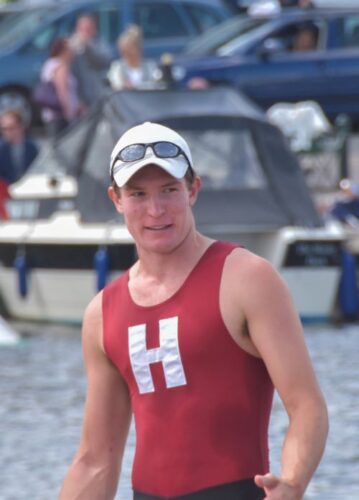 Liam Corrigan, whose parents have now live in Lyme after spending many years in Old Lyme, has been selected for the US Men's Eight boat. Corrigan is a Class of 2015 Lyme-Old Lyme High School (LOLHS) graduate, who went on to Harvard University, and now rows with the California Rowing Club.
Hannah Paynter, who also graduated from LOLHS in 2015 and whose family lives in Lyme, has been selected as a US team Alternate. She attended Princeton University, where she received numerous rowing awards, and currently trains with the Advanced Rowing Initiative Of the Northeast (ARION) program based in Saratoga Springs, N.Y.
The third rower, Dominique Williams, lives in Madison, Conn. but trained for four seasons with the Old Lyme-based Blood Street Skulls. He has been chosen to row in the US Men's Quad boat. After graduating from Daniel Hand High School, he went to the University of Pennsylvania and now trains with the Vesper Boat Club in Philadelphia, Pa.
The 2021 Tokyo Olympics saw Corrigan along with Old Lyme native and 2010 LOLHS graduate Austin Hack row in the US Men's Eight boat, which ultimately just missed out on a medal coming in fourth in the final.
Hack was the only returning member of the 2021 US Men's Eight, having been part of the 2016 US Men's Eight team, which came in fourth in the Rio de Janeiro Olympics in Brazil. Hack, whose family still lives in Old Lyme, has now retired from competitive rowing.
And if you go back beyond Hack, there are several other Olympians, who came through the ranks of the Blood Street Sculls/Old Lyme Rowing Association. In 2008, Andrew Bolton was an Alternate for the Men's Lightweight Four and in 2012, Sarah Trowbridge rowed in the Women's Open Double Sculls.
In fact, since record-keeping was initiated in 1997, over 100 athletes in Old Lyme rowing programs have gone on to  represent their university in collegiate rowing competition
So how does a small rowing program in a tiny town continue to produce world-class rowers  on such a regular basis?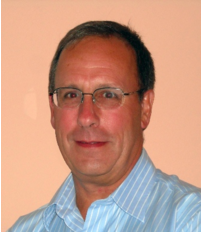 We asked Paul Fuchs of Old Lyme that question. He was well-placed to respond since he is is a longtime board member of the Blood Street Sculls, Director of Rowing, and also the LOLHS Girls' Varsity Rowing Coach. An accomplished rower himself, Fuchs holds the men's lightweight course record for Head of the Charles, and competed on seven US World Championship teams. He has coached at both the Olympic and World Championship levels.
A nautical architect by profession, Fuchs is also Chairman of the US Rowing Equipment and Technology Committee and, in that capacity, will be traveling to Račice for the 2022 Rowing World Championships.
Coincidentally, Nobuhisa Ischizuka, who rows as an adult member of the Blood Street Skulls, is the President of US Rowing and also lives in Old Lyme. He too will be going to Račice.
To answer our question, Fuchs explains that, "Since we're a small place and rarely have enough people to make a full boat of fast people," the goal of the club is not only to teach the students to row well, but also, "to develop in them a love of the sport," and [in some cases] a desire, "to go further with it"
Fuchs says evocatively, "We want them to get involved [with rowing], stay involved … and  evolve."
He also commends the coaches for the program's effectiveness, saying, "We've got a great group of coaches that know what they're doing," noting, "We all really pride ourselves on what the students are achieving."
Another key part of the Blood Street Skulls philosophy, which helps students overcome tension and keeps them focused on enjoying the sport, relates to stress. "We don't believe in burning them out," emphasizes Fuchs, adding, "We want them to leave loving the sport … and if they happen to have have good high school scores, that's good too."
The latter point relates to the fact that several of the, '"Eight or nine rowers," who started their rowing careers with Blood Street Sculls, went on from high school in 2022 to row at college with financial scholarships in hand. Four 2022 LOLHS graduates were planning to continue rowing at college.
Asked his personal feelings on the success of the Blood Street Sculls rowing program, Fuchs responded, "I just like that we're producing something that a lot of people like. The kids are accomplishing stuff, they're learning stuff, but most importantly, they're having fun."
Editor's Note: i) Hearty congratulations to all three rowers!
ii) We have corrected the location of the World Championships thanks to a reader, who kindly pointed out they are taking place in Račice in the Czech Republic, and not Prague itself. We apologize for the error.