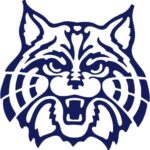 BREAKING NEWS: A petition has been started urging the CIAC to reconsider its decision to cancel allfurther tournament games this season and consider a compromise of playing the games in front of a limited audience and live-streamed.
The petition states in part, Therefore, just as many schools' classes are moving to an online format, signers of this petition would like to come to a compromise with the CIAC, to allow the continuation of the state tournament with a restricted spectator audience, with the condition that games are live streamed on the internet. We understand that the tournaments are unable to carry on as normal in previous years, and postponing would be a scheduling nightmare, and for that reason we would like to compromise with the committee. 
Details of the petition and how to sign it are at this link.
CHESHIRE – In an unprecedented decision in the history of state high school sports, the Connecticut Interscholastic Athletic Conference (CIAC) is canceling the remainder of the state boys basketball, girls basketball, boys ice hockey and boys swimming tournament due to the growing coronavirus issue.
The decision was announced at a press conference Tuesday morning.
Glenn Lungarini, the executive director of the CIAC, said …
Read the full article titled, In unprecedented move, CIAC cancels remaining winter state tournaments over coronavirus concerns, at the link given, The article was published earlier today on GametimeCT.com.
After winning the Shoreline Championship, the Old Lyme boys, who were last year's CIAC Division V losing finalists, were scheduled to play in the second round of this year's CIAC tournament tomorrow against Stafford.  As top seeds in the tournament, Old Lyme received a bye in the first round.
The Old Lyme girls were scheduled to play a quarter-final game in the CIAC Class S tournament against East Hampton on Thursday, March 12.