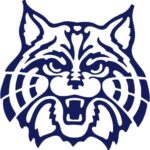 EAST HAMPTON — Don Bugbee's girls put up a valiant fight against unbeaten East Hampton (14-0) in Wednesday's Shoreline League Conference (SLC) Tournament semifinal, but ultimately could not get past the top-seeded Bellringers to achieve a win.
The final score was 40-33 in East Hampton's favor. The Bellringers now face #2 seeds Morgan in the Championship game this evening at 5 p.m.
Old Lyme ended the season with a commendable 10-4 record.
In her final game, senior Emily DeRoehn had 10 points and eight rebounds.
After the game, Bugbee commented, "Although we were disappointed that we were unable to get the win and advance to the SLC league Championship game, our season was very successful overall. We were all fortunate that we were even able to get an abbreviated season in during a pandemic."
He concluded on a positive note, saying, "Surely, there is a lot to be thankful for."