OLD LYME — Signed copies of Ron Breault's book, Voyaging with Marionette, are now on sale at The Bowerbird in Old Lyme. Breault is a resident of Old Lyme and his book is being marketed as prt of the store's "Local Author" series.
Visit this link to read a wonderful review of the book written when it was published by our regular book reviewer here at LymeLine.com, Felix Kloman.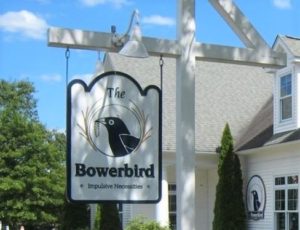 Voyaging with Marionette records the 25 years of life experiences Breault shared with his boat.
Those of you who have rescued/restored or built your own boat, fully understand the special relationship that develops — how the two of you meet when the expected/hoped for experience and goals are the main menu.
The dessert is those experiences not expected — a mostly unspoken conversation, motions and sounds as you sail along — the understanding between you of what you can do and have done together. It is also the places visited and interesting people you meet, which, in turn, bring a new dimension to your life.
This book is a collection of those stories demonstrating what can be done as one gets older, which opens doors, motivating and sustaining new and stimulating opportunities. It is also a reminder that life is a continuing, expanding experience … if one just makes the effort.