Lyme-Old Lyme Schools Achieve Highest Place Rankings Across the Board in New London County, Take First Place in CT Rankings on 5th Grade English Language Arts, All Results Feature in Top 10 of State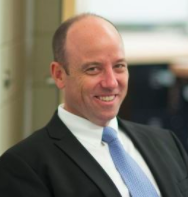 LYME-OLD LYME — On Friday, the Connecticut State Department of Education released the results of the 2021-2022 Smarter Balanced Assessment Consortium (SBAC), which is the accountability assessment in English Language Arts (ELA) and Mathematics for students in Grades 3-8, and the Connecticut School SAT results.
Numerous articles have been published since with headlines such as this, "Tests show students still not caught up to pre-pandemic levels of proficiency" (The Day) or "Student Achievement Lags Pre-Pandemic Levels" (CT News Junkie)or "Connecticut test scores show extent of pandemic learning loss …" (Hartford Courant).
But if you look exclusively at Lyme-Old Lyme (LOL) Schools, the numbers tell a very different story with results not simply holding at pre-pandemic levels but rather in many cases, improving, and in one case — 5th Grade English Language Arts — taking the top place in the state.
Comparing results across all Connecticut Public Schools and School Districts, Lyme-Old Lyme Schools took 5th and 3rd place respectively for the Fifth Grade SBAC in ELA and Math. Eighth Grade results showed a similarly strong result with LOL Schools achieving 4th place in both subjects.
The SAT results were equally strong with LOL Schools placing 7th in Evidence-Based Reading and Writing (ERW) and 4th in Math.
Across all these results, Lyme-Old Lyme Schools were consistently the top school or school district in New London County and the only schools ahead of them in the rankings were located in Fairfield County.
Perhaps even more significant than these stand-alone results for 2021-22 is a comparison of where students placed in the pre-pandemic year of 2018-19 compared with these new results. In all but one case, the percentage of students achieving results at or above goal increased or (in only case) held level.
Fifth grade LOL students went from 7th place to 1st in ELA, while eighth grade students held level at 6th place.
In Math, eighth grade LOL students improved from 19th place to 11th, but fifth grade students recorded the only fall in positions moving down from 2nd place to 5th.
Regarding a comparison of the SAT results, 11th grade LOL students rose to 5th place from 7th in Evidence-Based Reading and Writing: the same students rose from 12th to 5th place in Math.
Asked by phone his reaction to these remarkable results, especially in light of how most other schools and school districts in the state had fared, LOL Schools Superintendent Ian Neviaser said enthusiastically, "We crushed it! These were our highest scores ever. We're in the top [tier] in everything!"
He went on to explain that he attributed the overall success of the scores to the simple fact that students were in school, "The entire time," unlike most schools and school districts in the state — LOL Schools were in session from start to finish of the 2021-22 academic year.
Neviaser added quickly that he also knew the results could not have been achieved without the hard work of the teachers, who were, "Absolutely committed to teaching," throughout the pandemic.
Finally, he noted that the students' success in many ways reflected the ongoing, "Support of the local community," and particularly during the pandemic, for which he said he was "Always grateful."
Editor's Note: The complete results for the state, districts and schools, and student groups are available on the public EdSight portal at http://edsight.ct.gov.