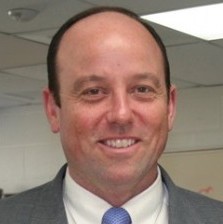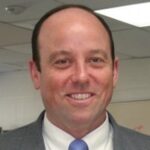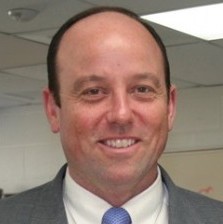 OLD LYME — Subsequent to Gov. Lamont's decision to end the statewide mask mandate in schools on Feb. 28, and delegate masking decisions to local authorities, Lyme-Old Lyme Schools Superintendent Ian Neviaser has announced that masks would no longer be required in LOL Schools from Feb. 28 onward, although they would still be recommended.
He communicated this decision to the school community via an email sent Thursday (Feb. 17) evening. The full text of his email is printed below.
Lyme-Old Lyme Schools are on winter break for the coming week and return to school Feb. 28.
Neviaser stresses in his email, "Discrimination, harassment, or bullying of anyone who chooses to wear, or not wear a mask, will not be tolerated," adding, "All students and staff must respect each individual's decision."
He also notes that mask-wearing will continue to be mandatory on school buses since that is governed by federal regulations and that, similarly, student athletes will remain subject to Connecticut Interscholastic Athletic Conference (CIAC) regulations regarding mask-wearing.
Asked by phone Friday morning what the key factors were in making the decision to lift the mask mandate, Neviaser stated that "The [LOL] Schools are still recommending masks be worn to prevent the spread of disease," but noted, "The advice from the [CT] DPH (Connecticut Department of Health), based on the significant decrease in the positivity rates in Connecticut, allows us now to make masks optional."
He emphasized that he had discussed the decision with representatives of various stakeholder groups — administration, faculty, staff and parents — and, although there were mixed opinions, "There was a majority in favor of making masks optional at this time and having a positive attempt to return to 'normal,' while still allowing for personal choice in terms of masking."
Neviaser said the district will continue to monitor any changes in DPH recommendations as well as the ongoing COVID transmission rate in LOL Schools, and make any further changes in mask policy as required.
The full text of the Superintendent's Feb. 17 email is as follows:
Effective February 28, 2022, the Lyme-Old Lyme Schools will continue to recommend the use of masks to prevent the spread of disease, but will no longer require their use for students, staff, or visitors inside any of our buildings.  In accordance with that position, please note the following: 
Discrimination, harassment, or bullying of anyone who chooses to wear, or not wear a mask, will not be tolerated.  All students and staff must respect each individual's decision.
Through the end of March we will continue to send daily COVID-19 case numbers for those who are interested in tracking this information.  Beginning in April, we will report these numbers on a weekly basis.
The mask mandate for school buses will remain until its expiration (which is anticipated to be sometime in mid to late March) as that is governed by the federal government, not the state of Connecticut.
Parents who wish for their child to continue to wear a mask, or may wish them to return to wearing a mask at any point in the future, should communicate clearly to their child their expectations for mask wearing.  Teachers and administrators will not be responsible for monitoring student mask wearing.
Unless the forthcoming guidance from the Department of Public Health (DPH) deems otherwise, all other mitigation strategies including, but not limited to, quarantine and isolation guidelines, physical distancing, and increased ventilation will remain the same. 
Student-athletes will remain subject to all CIAC guidelines specific to mask wearing and return to play guidelines following a COVID-19 positive case.
Thank you for your patience while we evaluated many factors regarding this decision.  As noted above, we are still awaiting additional guidance from DPH specific to this issue. Once that is received, we will communicate any changes that may result from said guidance.