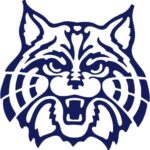 OLD LYME — Old Lyme put up a great fight against Hale Ray Tuesday evening despite having four key players unable to play due COVID protocols. The Wildcats ultimately were defeated by only three points in the 59-56 loss on their home court.
It was a real team effort for the Wildcats under challenging circumstances.
Caden Monte led Old Lyme's scoring with 18 points while also adding nine rebounds and two blocks. Both Jacob Ritchie and John Almy notched 11 Points with Ritchie also making five steals and assists apiece. Almy made three rebounds and an assist.
Nick Cox grabbed eight points, five rebounds, three assists and three steals. Reese McGuire added four points and six rebounds.
The missing Old Lyme players were Frank Sablone, Mav Swaney, Sam Mullaney and Alex Olsen.
Top scorers for Hale-Ray were Mamush Ciccerello with 19, Avery Guglietti with 15 and Loudon Chapas with 14.
The Varsity boys' next game is away against Old Saybrook on Friday, Jan. 7, tipping off at 7 p.m. This follows a girls' Varsity game at 5 p.m. at the same venue.