LYME-OLD LYME — It was the first day of the new school year for Lyme-Old Lyme (LOL) Schools yesterday although, due to the COVID-19 situation, parents had the option to keep their children home and have them follow a virtual program of learning. "We are excited to welcome our students back both in our classrooms or from their homes," said Ian Neviaser, Superintendent of Lyme-Old Lyme Schools in a press release.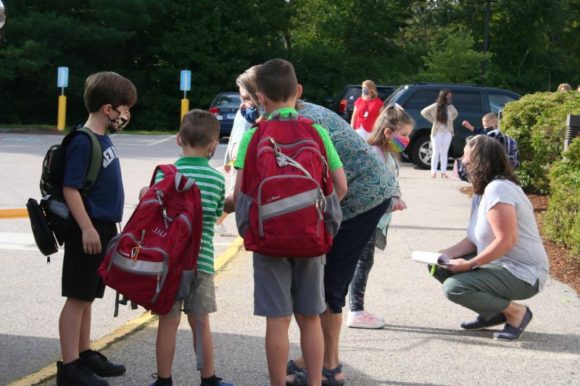 There was a definite air of anticipation for all the students as they entered their respective schools again for the first time since March 13, and in the end, only 10 percent of the 1,300-strong Pre-K through Grade 12 student body opted to stay home for their schooling. That percentage was achieved despite enrollment increasing this year, which had necessitated the addition of an additional Pre-K class; new students had also joined LOL Schools at every grade level.
Frequent cleaning, physical distancing and additional protocols are in place throughout all the schools. Meanwhile, social and emotional health is being emphasized, particularly in the first weeks of school as students adjust to a new normal.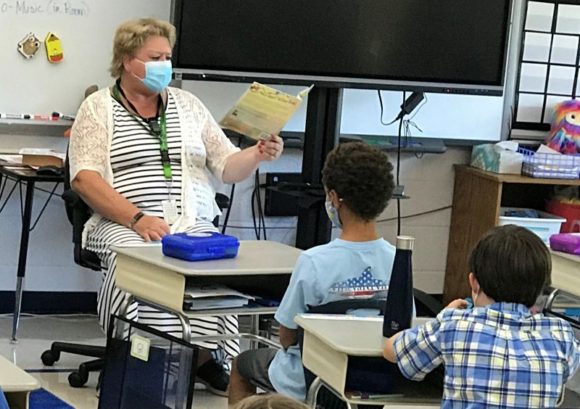 "This year may look different, but what hasn't changed is the dedication and commitment of our teachers, students and staff," said Neviaser in the press release. Perhaps the most visible difference is that all administrators, staff, faculty members, and students must wear masks throughout the day … including when reading to students at Mile Creek School (see photo above) …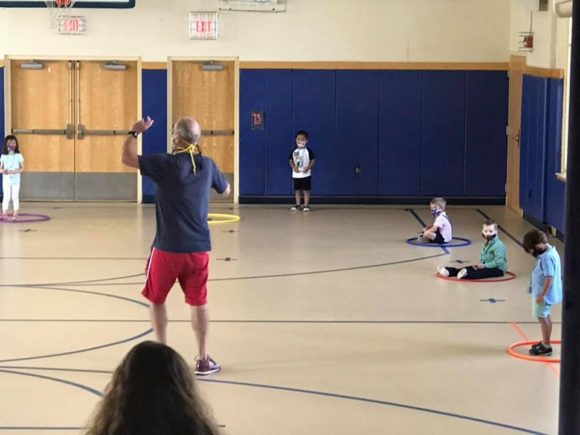 … or in the Center School gym (see photo above), where Tim Gavin is instructing Pre-Kindergartners during a physical education class.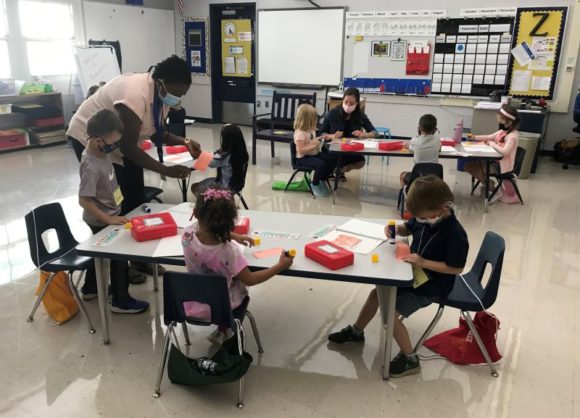 Masks are now worn throughout the school day in elementary school (see photo above) …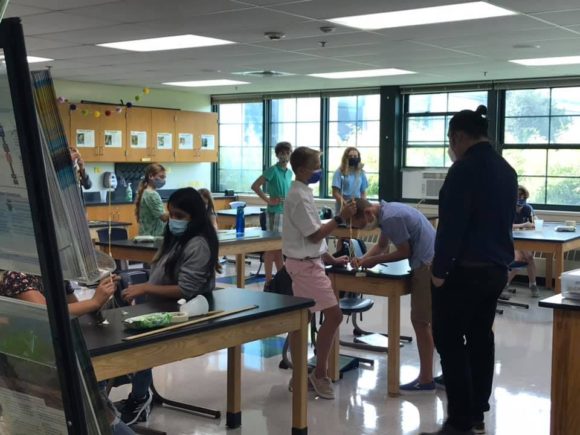 … in middle school (see photo above) …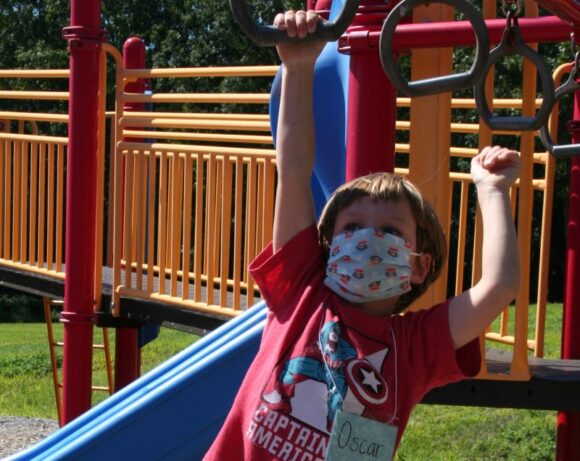 … and even at recess!
And then it was time to board the bus home, in this case (see photo above) from Lyme School.
Asked how the first day went, Neviaser told LymeLine.com exclusively, "We had a great first day and feedback from staff has been incredibly positive. Students did a great job of wearing masks and following new rules."
He added, "Dismissal was a little bumpy with some traffic issues, but we are looking at ways to improve the process."
These two photos (above and below) are Elliot (age 14) and his sister Anna (age 10) of Lyme, grandchildren of Don Gerber (see first photo), and children of Emily Gerber Bjornberg and Jason Bjornberg.