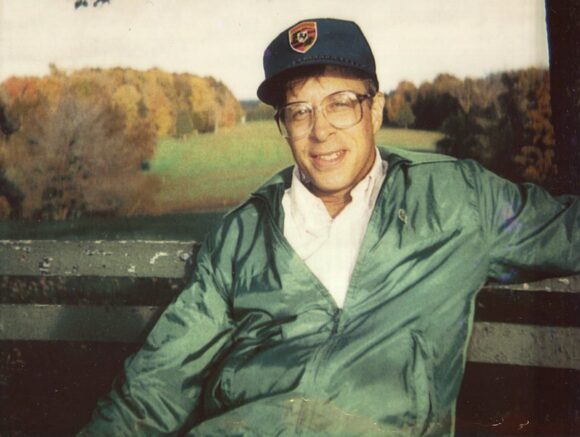 OLD LYME — During a lifetime of creating artworks across a variety of media, Lee Francis Dadalt always remained true to his philosophy that art – both in the creative process and the completed works – should be fun. An art teacher in the Lyme-Old Lyme school district for more than 30 years, he looked forward to inspiring and encouraging young artists as he lived his classroom philosophy and led by example.
Dadalt's family is now seeking some of these former students, especially those who went on to have their own art careers.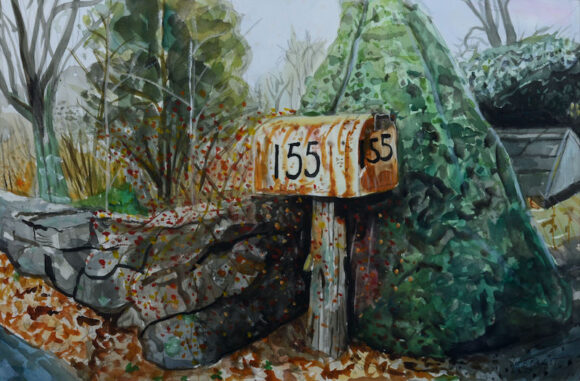 Dadalt found endless inspiration for his artwork in the shoreline scenery of southeastern Connecticut, where he lived and worked throughout his life, creating works ranging from luminescent landscapes to color-drenched still lifes. In addition, he also completed a wide variety of whimsical works.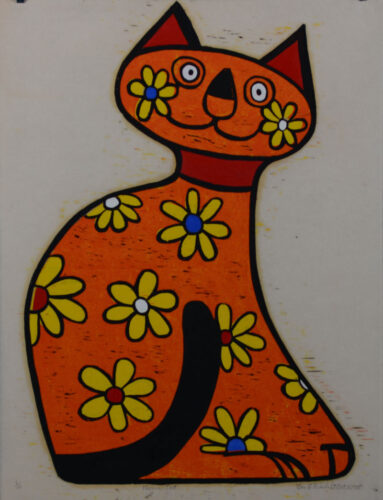 While his favorite medium was watercolor, he also created brilliant and inviting pieces in a vast spectrum of media ranging from pencil and acrylic to oil and tempera wash, the latter of which he called "a dying, lost art." He also composed and completed etchings, woodcuts, sculptures. posters, pottery, screen prints and lithographs.
One reason he created art across this wide spectrum of media is because he wanted to show his students a myriad of ways they could find their own artistic voices.
As a teacher, Dadalt was playful and fun in the classroom. He did not like to discipline students or give them poor grades – even if they earned those grades – because he did not want to discourage them from their creative pursuits. He instead strove to inspire and encourage their budding talents.
Dadalt was born in Stonington Borough in 1948. He grew up in Mystic, after his family moved to Ocean View Ave. when he was just five-years-old. He attended local Groton schools and graduated from Fitch Senior High School. He studied at Mitchell College in New London before heading to the University of Hartford's Hartford Art School, where he completed a bachelor's of fine arts degree in 1972.
In 1978, he earned a master's degree from Wesleyan University in Middletown.
He began teaching art in 1973 in the Lyme-Old Lyme Public Schools, where he remained for his entire teaching career. He taught high school students until 1978, then was a middle school art teacher in the system until he retired in 2003.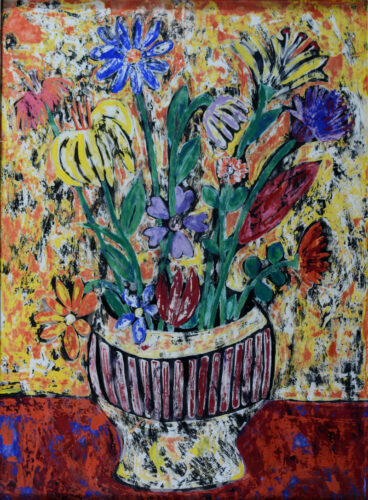 He was intensely proud of the many students he helped inspire to further their art educations and pursue careers in the arts.
Dadalt retired from teaching after 31 years in 2003. He died in 2007 at his home in Mystic, surrounded by the scenes that inspired him professionally throughout his lifetime.
Dadalt's family is seeking to speak to any of Dadalt's former students. The family is preparing for an exhibition of his work scheduled for May and June 2024 at the LaGrua Center in Stonington and hopes to add these former students' voices to promotional materials in the months leading up to the exhibition, as well as at the exhibition itself.
Insights gained from former students, especially those who were inspired by Dadalt to pursue their own careers in art, would help show a more complete picture of Dadalt and his life as an artist and teacher.
Former students are encouraged to reach out to Dadalt's brother-in-law Steve McGuire at [email protected] with their memories and thoughts about how Dadalt inspired them.