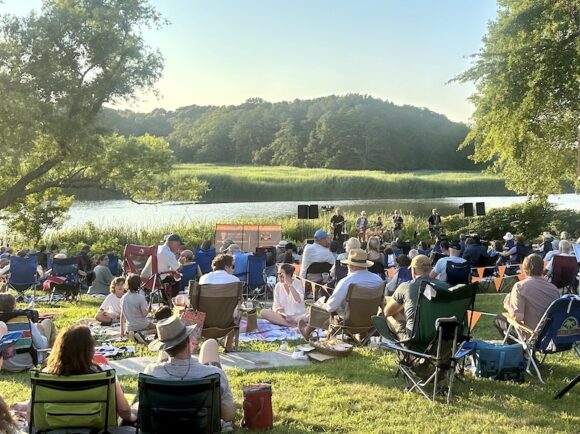 OLD LYME — Hundreds gathered last night on the lawns of the Florence Griswold Museum for the traditional kickoff concert for this year's Midsummer Festival.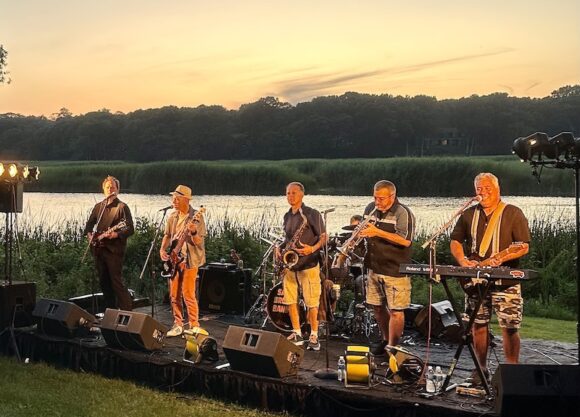 The Savage Brothers' band played "funkin', rockin', and rhythm" music, which delighted the large crowd …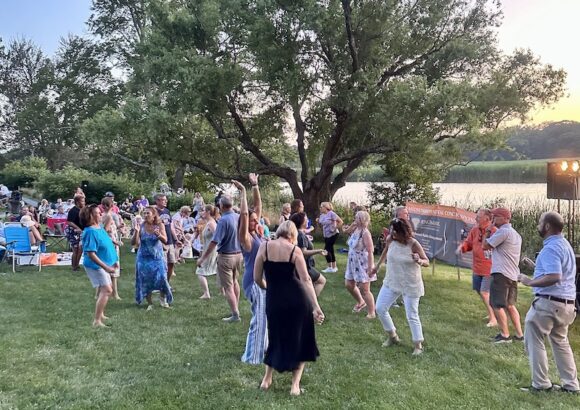 … and spurred numerous audience members of all ages to stand up and dance.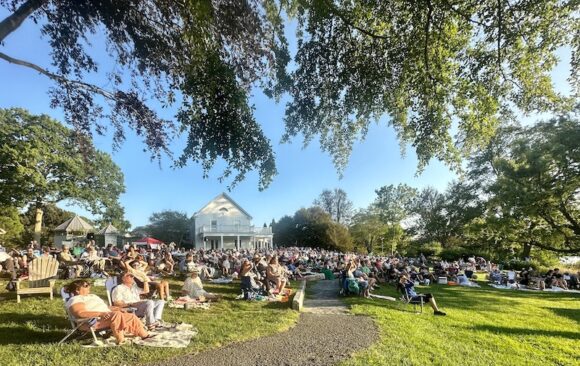 The weather was kind …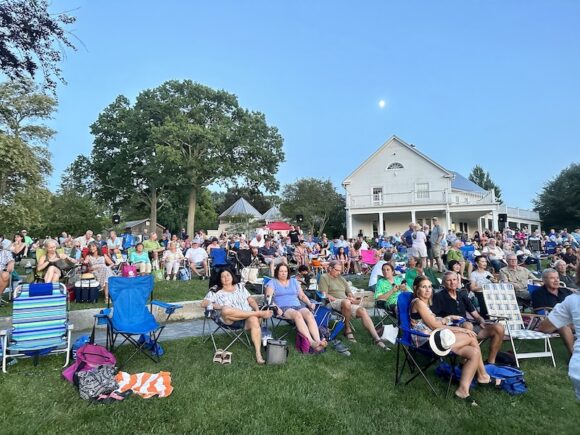 … the atmosphere was energizing …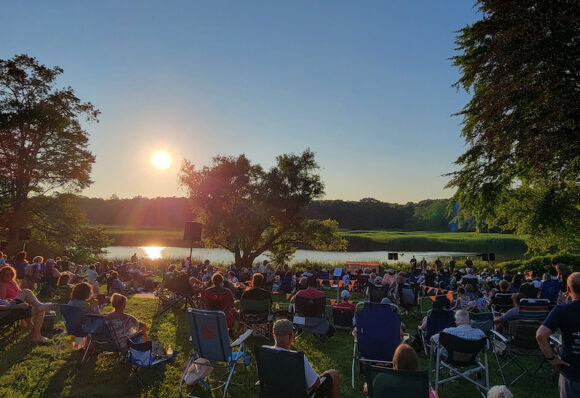 … and the sunset was stunning!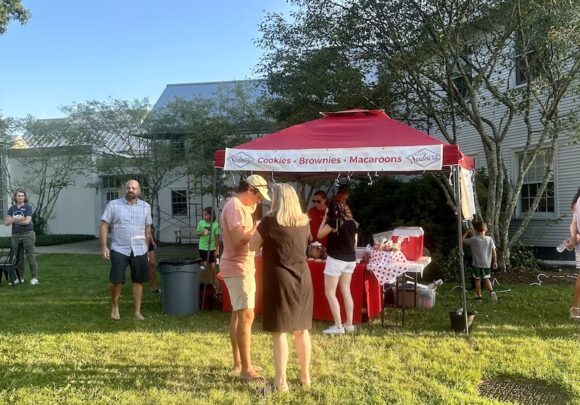 SweetSeidners.com was one of the onsite food trucks. Lymes' Youth Service Director Mary Seidner's sister-in-law, who owns the business, was kept busy making sales of all kinds of delectable cookies and brownies.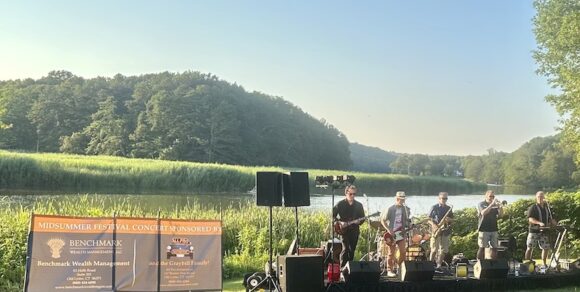 All in all, it was a wonderful evening.