"We are simply a team that loves tennis for the fun it is and how it brought us all together" (Lauren Rahr, Old Lyme Girls' Tennis Coach)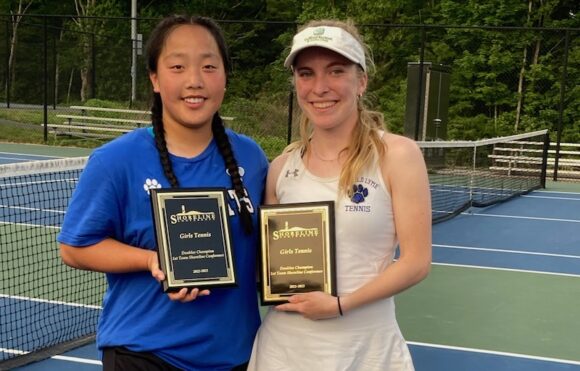 CLINTON — At the start of the second day of the 2023 Shoreline Individual Tennis Tournament, there was an Old Lyme player in every semi-final match.
By the end of the day, Alexis Fenton and Livie Bass of Old Lyme were crowned Shoreline Doubles champions and Callie Bass, also of Old Lyme, was the 3/4 Singles Champion.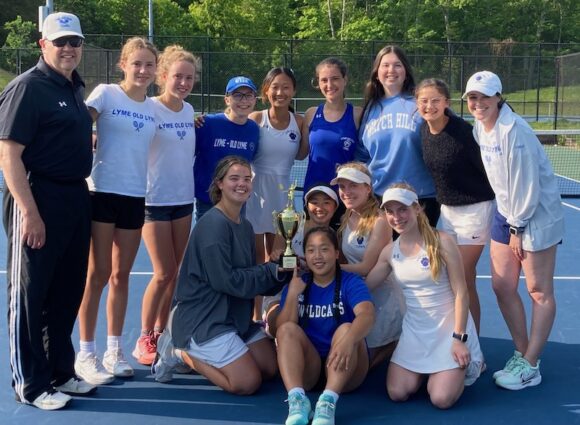 Piper Remillard of Coginchaug defeated Sam Tan of Old Lyme 6-2, 6-0 to win the 1/2 Singles final — Tan was seeded #2.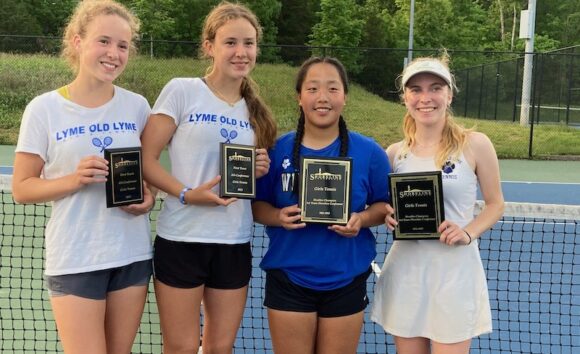 There were two all-Old Lyme finals;– top-seed Callie Bass defeated Katherine Zhang in the 3/4 Singles final 6-3, 6-3, and #1 seeds Alexis Fenton and Livie Bass defeated #4 seeds Aggie Hunt and Beatrice Hunt 4-6, 6-1, 6-2.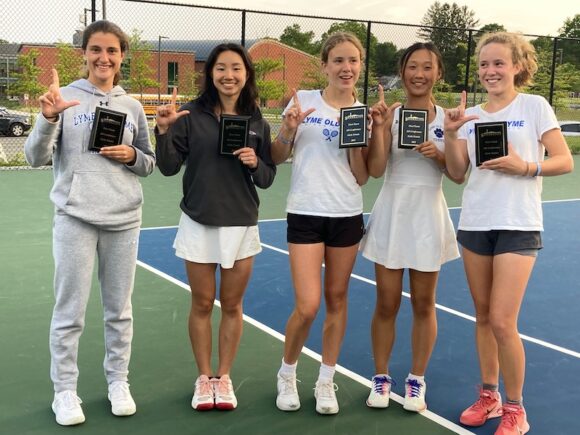 Other Old Lyme students, who qualified for the tournament, were Elaina Morosky, Katherine Zhang, Izzy Reynolds and Natalie Buckley.
Elaina Morosky lost in the semi-finals to Piper Remillard 2-6, 2-6.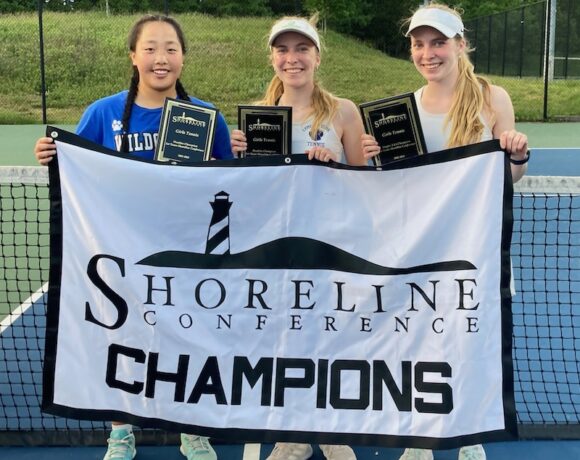 Asked how she felt about her team's performance in this tournament, coach Lauren Rahr responded by email to LymeLine, saying, "As always, I am so proud of the girls. Each one of them stepped out on the court and gave it their all, focusing on one point at a time. They adjusted well to their opponents and played smart tennis."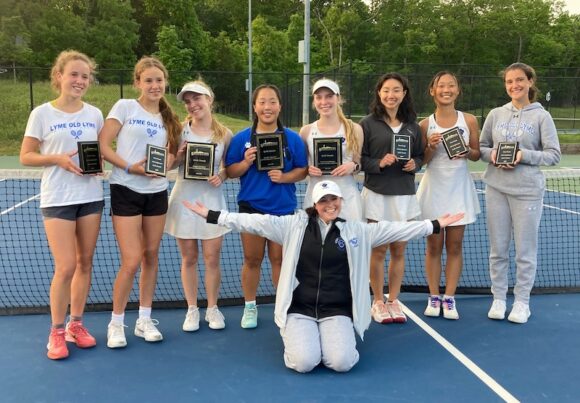 She continued, "Throughout the season, a lot of them had this goal of meeting in the finals of the tournament and we took steps each match and practice to get them prepared for the level of competition they would have to face during the tournament in order to achieve that goal. They rose to that challenge and embraced it every step of the way."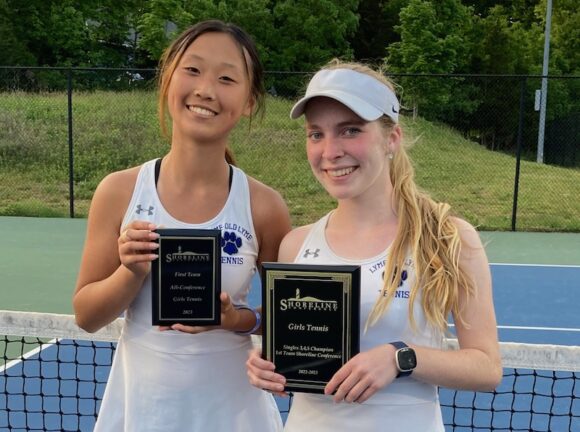 Rahr concluded, "Walking around yesterday and watching each semifinal match filled with our team gave me goosebumps. We are simply a team that loves tennis for the fun it is and how it brought us all together."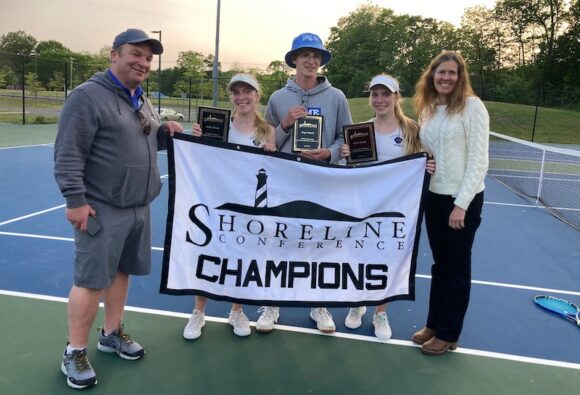 After the tournament, the following Old Lyme players were named to the All-Shoreline Conference first team: Callie Bass, Livie Bass, Aggie Hunt, Beatrice Hunt, Alexis Fenton, Elaina Morosky, Sam Tan and Katherine Zhang.
Izzy Reynolds and Natalie Buckley were awarded Honorable Mention.