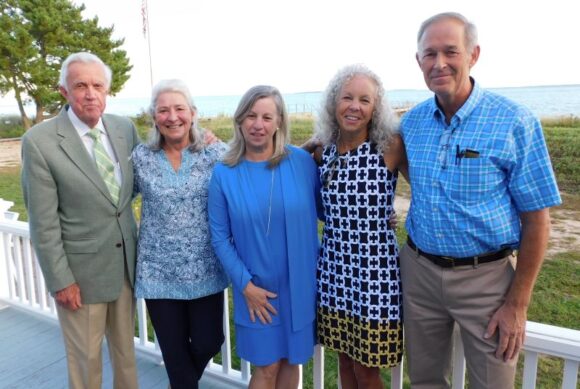 OLD LYME — At the recent September annual meeting of the MacCurdy Salisbury Educational Foundation, Rowland Ballek stepped down as President of the Foundation, having served 20 years in that leadership role.
Joining the Foundation as a member in 1975, Rowland served as Vice President for 10 years and then was elected President in 2002.
During his tenure the Foundation evolved in many ways. It transitioned from a private to public foundation in 2003. In 2015 the Brevillier and MacCurdy Salisbury Funds were merged, facilitating awards to students in Lyme and Old Lyme and improving efficiency.
Under Ballek's leadership, the Foundation pivoted from general support of education to directing all its awards to students, largely a response to the increasing costs of higher education.
In 2007 the foundation began hosting an annual reception for student receiving awards.This annual event is a celebration of both the students' achievements and the generosity of the supportive Lyme and Old Lyme communities.
This year the Foundation will distribute $375,000 in scholarships to 98 Lyme/Old Lyme students.
At the recent reception honoring Ballek, newly-elected president Fred Behringer, on behalf of the entire foundation, expressed great admiration and thanks to Ballek for his dedication to the Foundation and leaving it on such firm footing.
For further information about the MacCurdy Salisbury Educational Foundation, visit http://www.maccurdysalisbury.org/