LYME — UPDATED 7/5, MORE PHOTOS ADDED: The rain stopped, the day was brightening and Lyme's traditional Independence Day stepped off making such a welcome sight after the pandemic forced its cancellation last year.
This year's parade Grand Marshal was Carolyn Bacdayan, pictured above, who recently retired from her position as the Town of Lyme's longtime historian.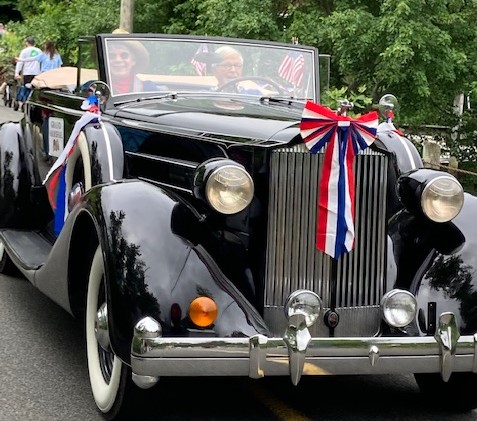 Bacdayan proudly rode as Grand Marshal in the parade in a car owned by Tink and George Willauer, and driven by George.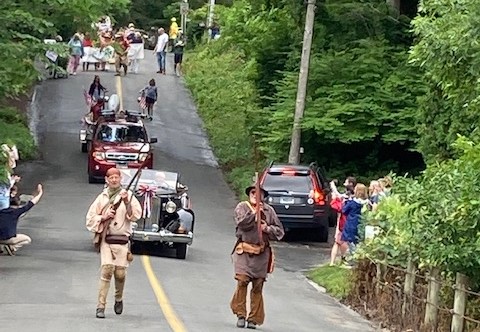 This was many people's first view of the parade.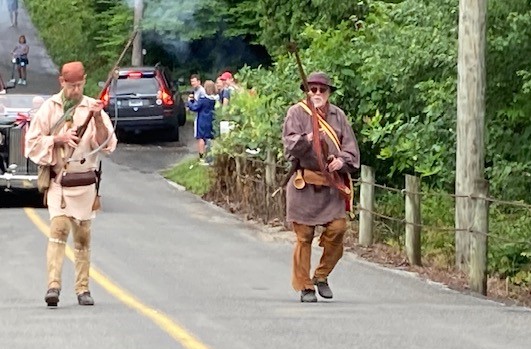 These trusty gentlemen bearing arms led the parade.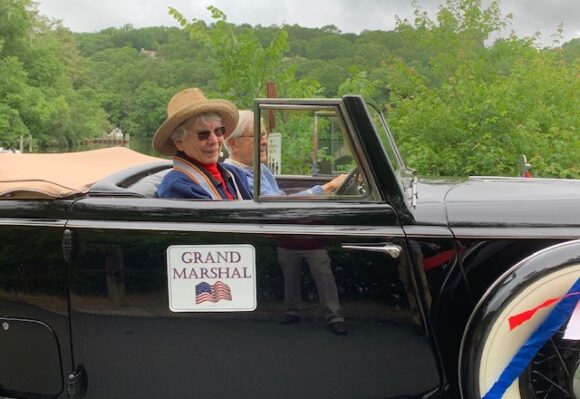 And then came the Grand Marshal …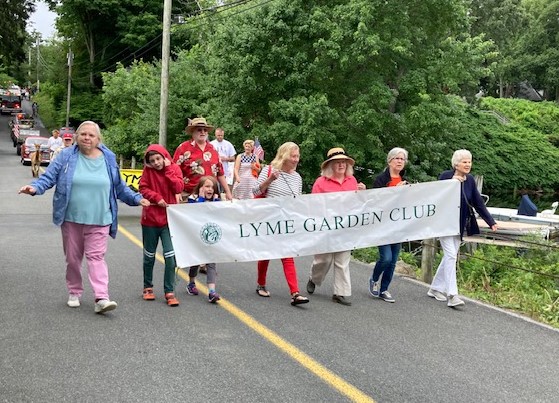 … followed by the ladies of the Lyme Garden Club …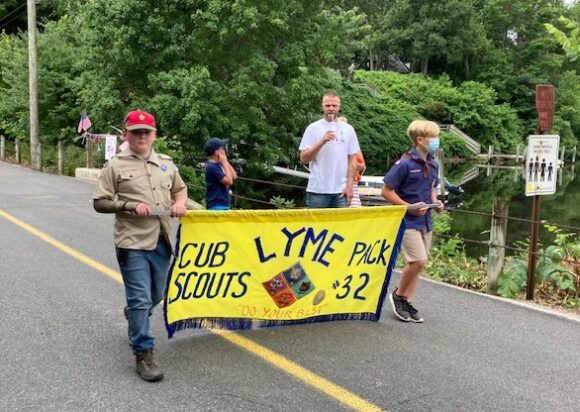 … followed by the Cub Scouts of Lyme's Pack 32 …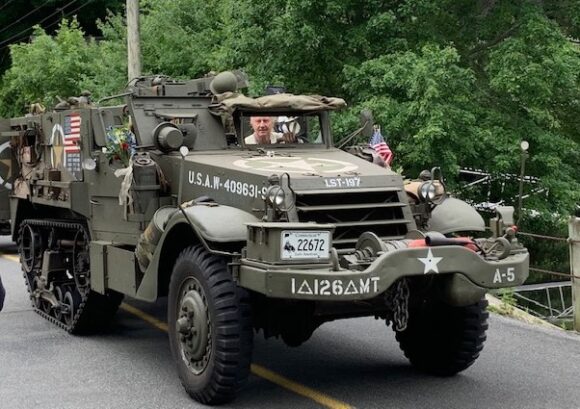 … followed by an army jeep driven by Bruce Noyes accompanied by his wife Tammy …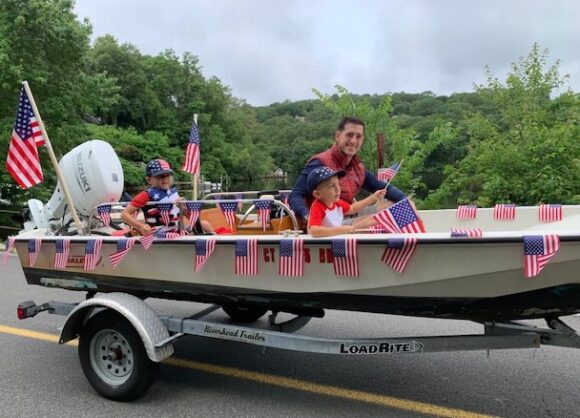 … followed by a patriotically-decorated family boat …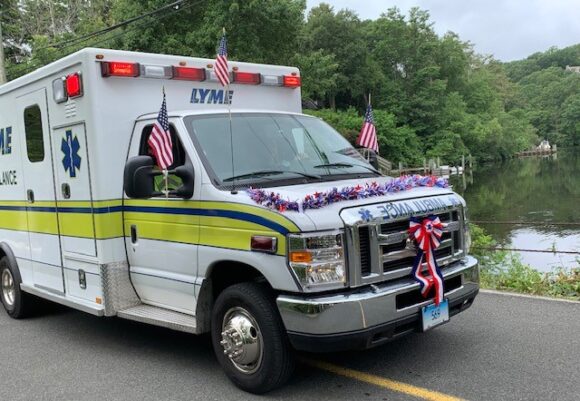 … followed by a Lyme Ambulance …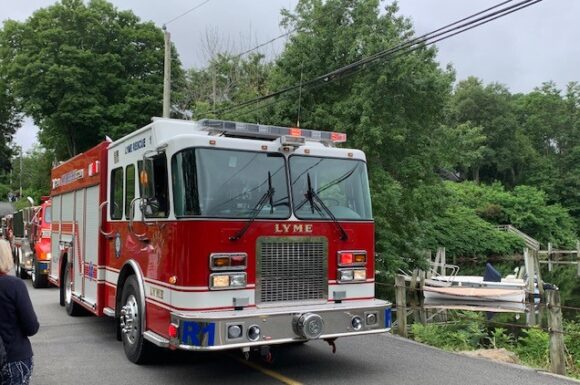 … followed by a Lyme firetruck …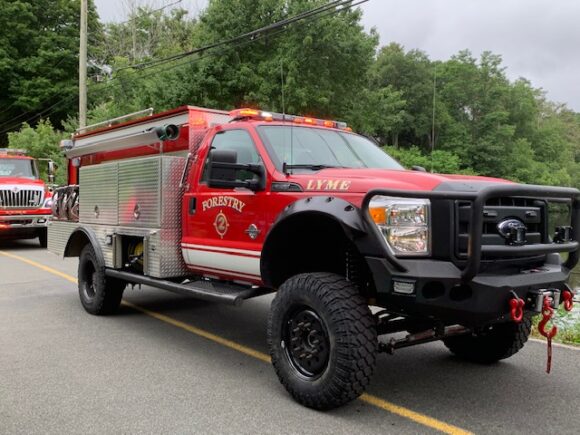 … followed by a Lyme Forestry truck …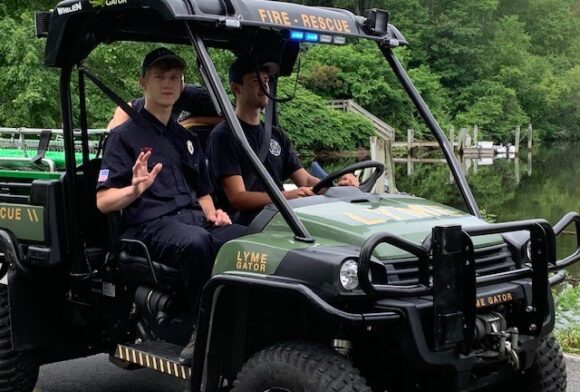 … followed by the Lyme Fire Rescue 'Gator' …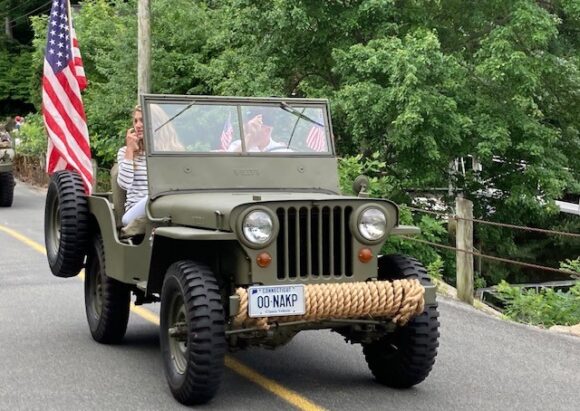 … followed by this flag-bearing jeep …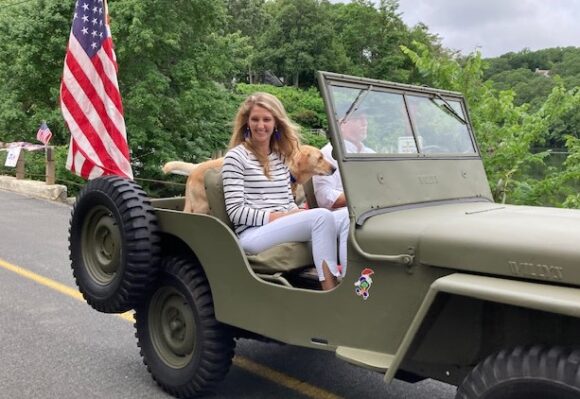 … and its lovely lady passenger!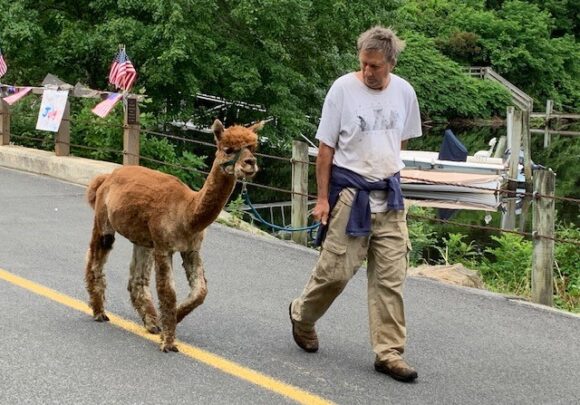 An alpaca from the Evankow farm drew loud cheers. Everyone will miss seeing him again at the 2021 Hamburg Fair, which has been cancelled for the second summer in succession this year.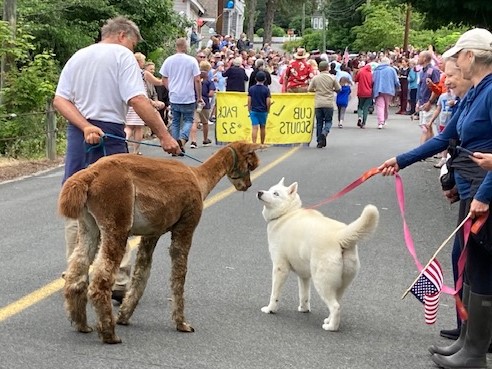 The alpaca had a friendly nose-to-nose 'meet and greet' with a handsome, white dog along the parade route, and ultimately climbed into the back of a jeep Cherokee to make his way home.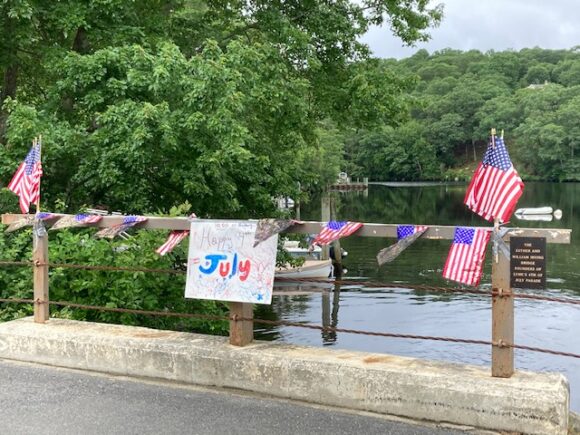 Someone had even thoughtfully decorated the Cove bridge.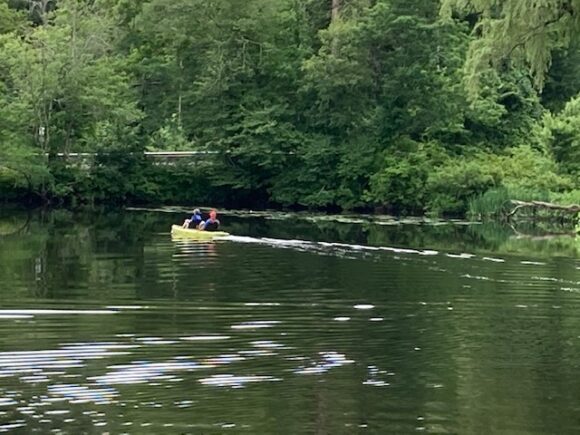 Several boaters viewed the parade from on the Cove …
and this whimsical little fellow was also seen watching from a Cove side house.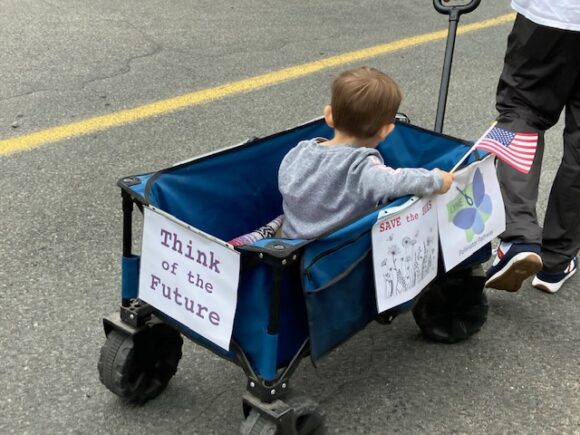 This little guy gave an important message to the world …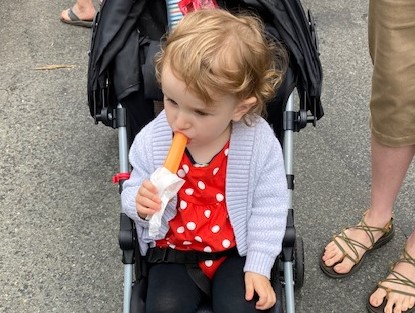 … and finally, the fruit popsicles are an ever-popular closer to the event!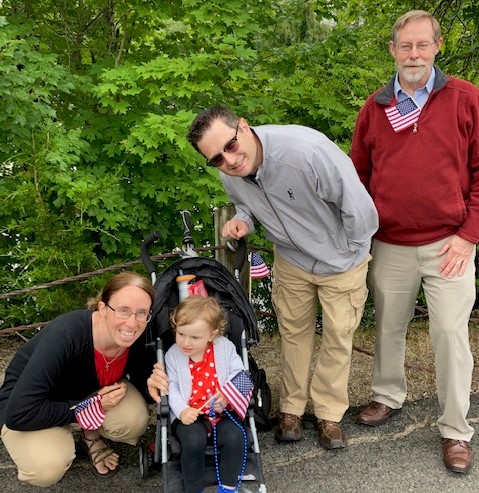 Editor's Note: Huge thanks to the Dickey family, pictured above, who made this article possible by providing all the photos and editorial for it. The order of the photos is ours and not intended to be an exact replica of the sequence of the parade!