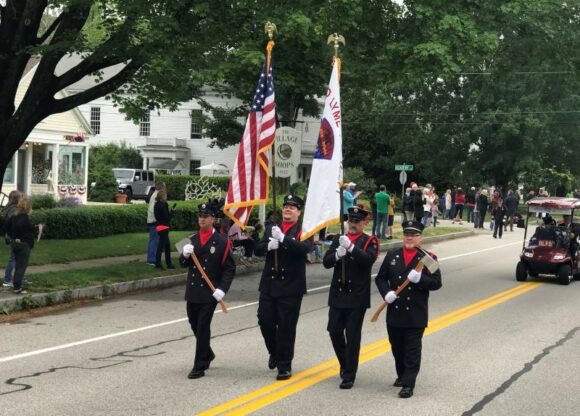 OLD LYME — Absence makes the heart grow fonder, and as parade-watcher Lauren Girasoli announced cheerfully, "I think people were just happy to be out seeing each other, and it wouldn't have mattered if nothing had come down Lyme Street!"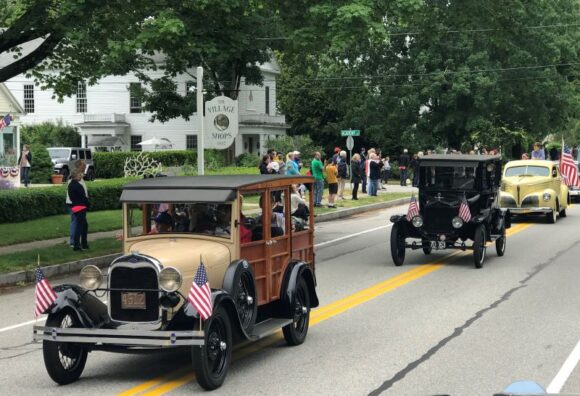 This comment was a reflection of the impact of the COVID-19 pandemic, which forced cancellation of the parade last year and has kept most people confined to their homes for the past 18 months.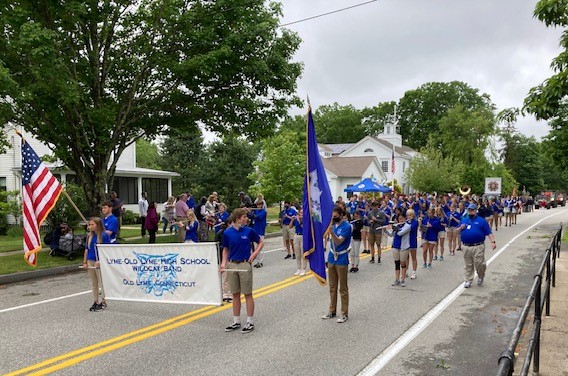 As Old Lyme Selectman Chris Kerr said at a recent board of selectmen's meeting, "People need this parade."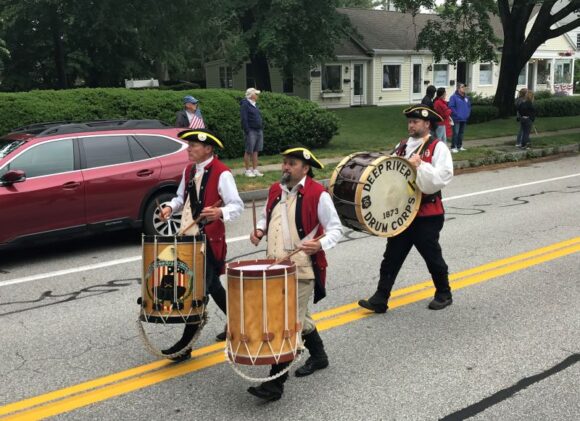 And although the weather did not cooperate fully, people did indeed come out to view the parade.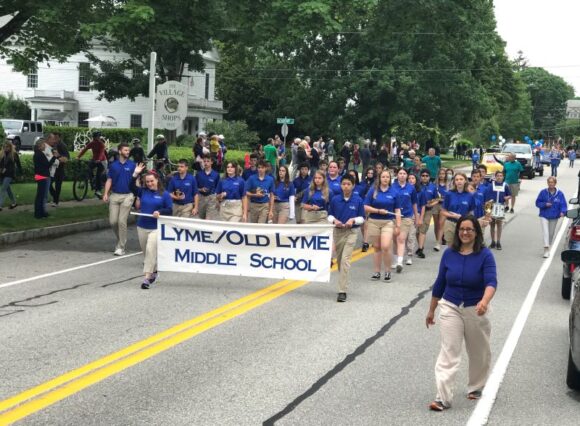 It was the familiar parade, but there seemed to be more of it: the high school band played longer in one place and there were more antique cars and fire trucks.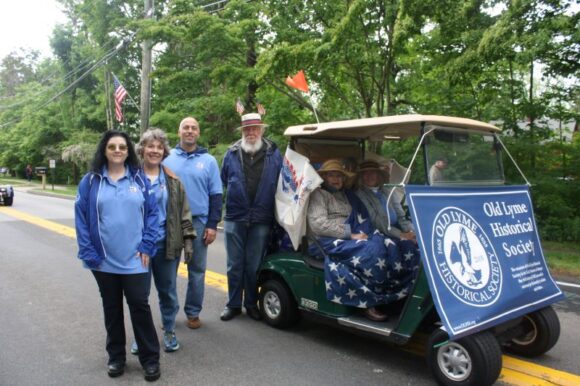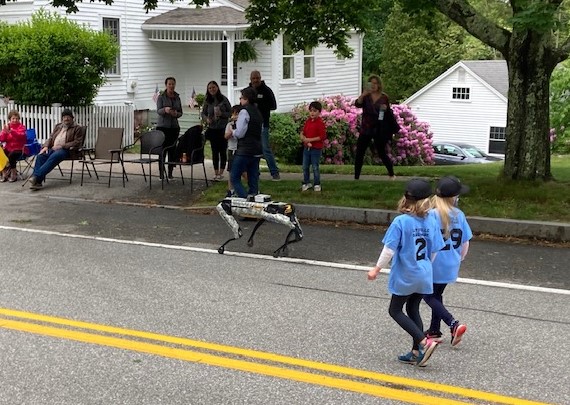 And how about that robotic dog that pranced in front of a softball team like a realistic-but-headless greyhound? (See photo above.) What was that all about?!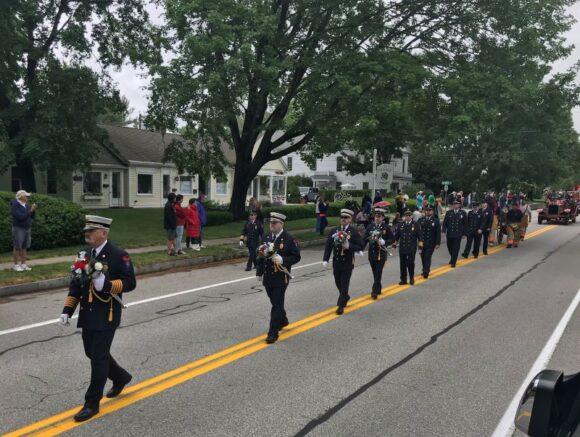 At the cemetery, the winning contest winners who read their essays were high school students.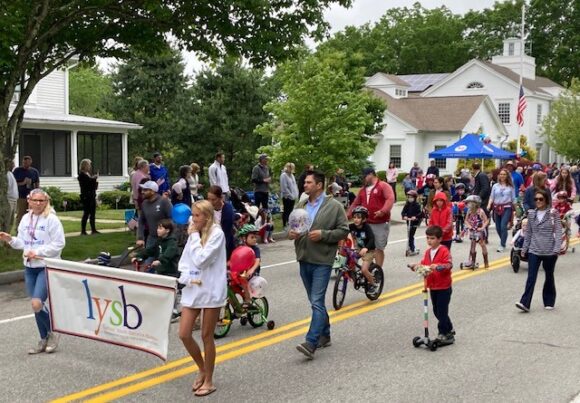 They spoke on different topics in an unsurprisingly more sophisticated tone than the usual elementary school students, who traditionally read their winning essays on the subject, "What Memorial Day Means to Me."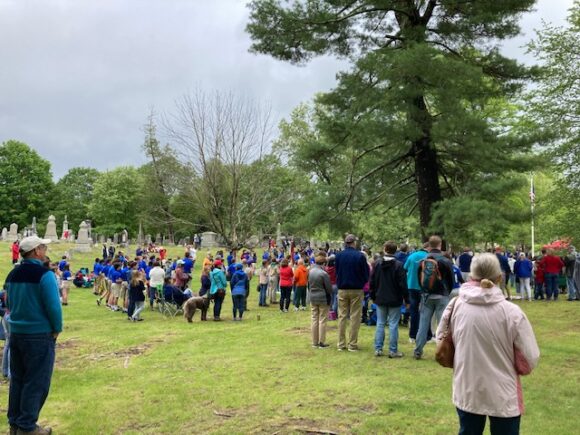 The late Old Lyme Fire Department Chaplain Mervin Roberts was sadly missed, and the very recently-appointed new Chaplain wisely did not try to fill his shoes and speak.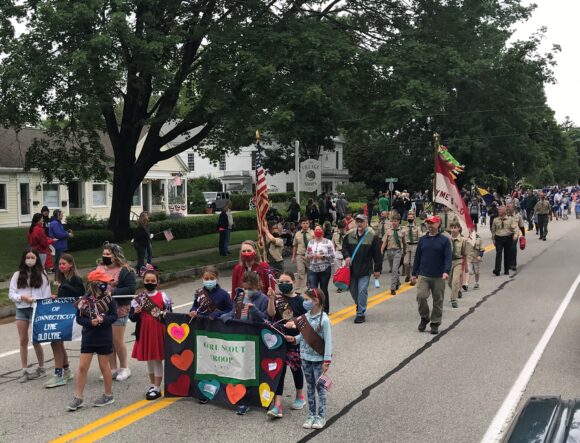 Everyone was invited to join the band and Lyme-Old Lyme High School Select Singers in singing the Star-Spangled Banner. It felt so wonderful!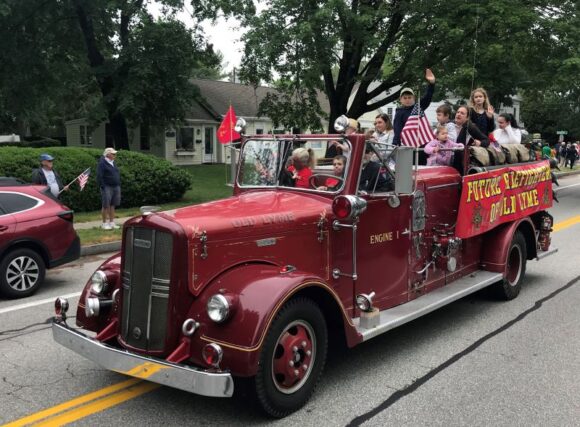 Songs, speeches, the raising of the flag, the laying of a wreath – all much the same as two years go, but oh, so welcome this year.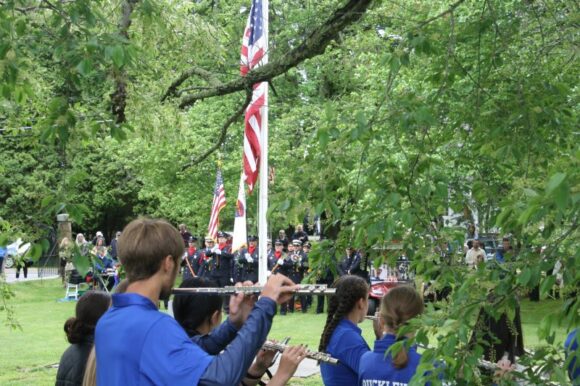 The cemetery ceremony lasted over an hour.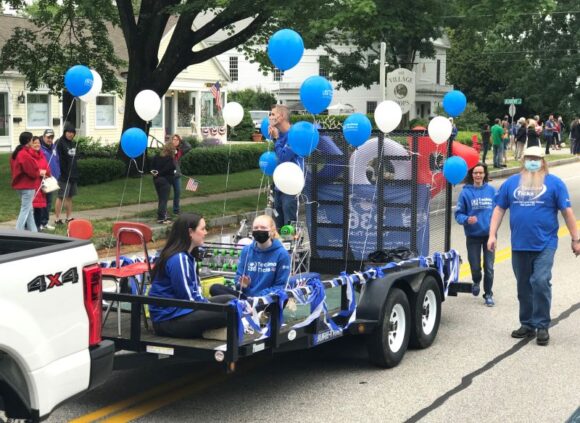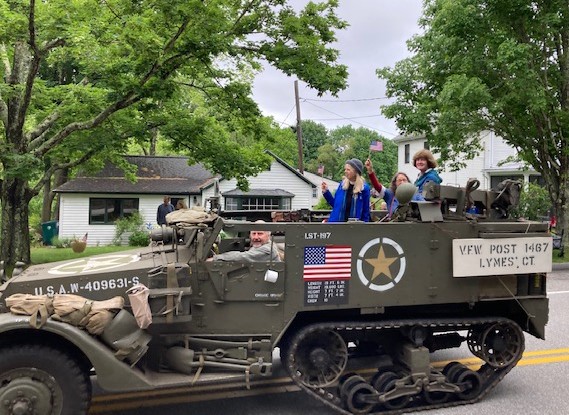 How good it was to be back!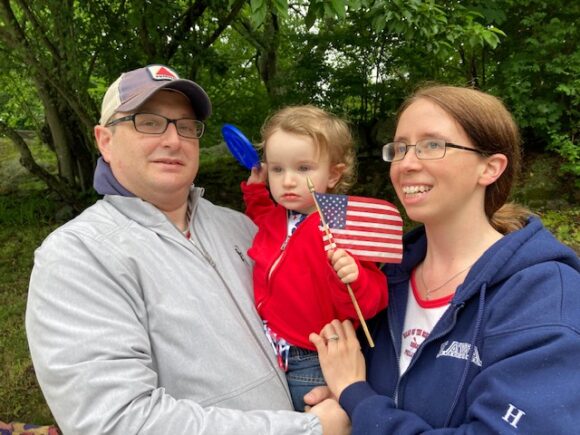 Many thanks indeed to all, who made this happen.