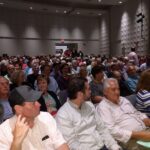 In 2018, our LymeLine year was dominated by stories related to the affordable housing proposal on Neck Rd., which prompted one of the largest town meetings in our experience and drew opinions across the spectrum. Six of our 10 most read stories related to that topic including two Letters to the Editor and three Op-Ed's.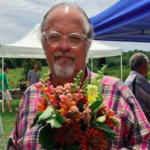 Interestingly though, in our review of the most read stories of 2018, it was not one of those many articles that attracted the highest readership but rather the one relating to the recent passing of Chip Dahlke, shown in the photo at right, which was such a great and tragic shock to so many in our community.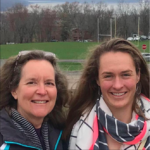 In fact, the affordable housing stories do not enter the rankings until #3 on our list of 10 following our story about another tragic event — the horrific accident that befell Lisa Russell in Boston and the subsequent blood drive held in Old Lyme in her honor. Lisa's dad Andy is long-time chair of the Old Lyme Board of Finance, mom Pam is a language arts teacher in Lyme-Old Lyme Middle School and Lisa graduated in 2007 from Lyme-Old Lyme High School.
The affordable housing article in third place was, in fact, not a report on that packed meeting but rather a Letter to the Editor from some local members of the clergy on the subject.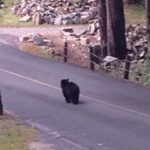 Other significant stories in our Top 10 Most Read Stories were the death of a sheep by a black bear in Lyme and the announcement by University of New Haven just days before the fall semester was due to begin that they were pulling out of Lyme Academy leaving the college with an uncertain future.
Our full listing of our most read stories of 2018 is as follows: