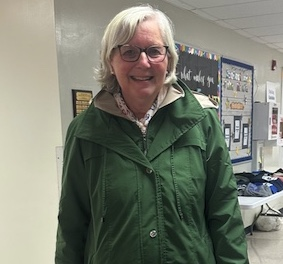 OLD LYME — On Tuesday, incumbent Old Lyme (OL) Selectwoman Martha Shoemaker (D) and fellow Democrat Jim Lampos were elected to the OL Board of Selectmen taking back control of the board after four years of Republican leadership. The third member of the BOS will be Jude Read , who garnered more votes than her campaign partner John Mesham.
Absentee ballots were significant in the race with Lampos recording the lowest number of in-person votes at 1,537 but when the absentee ballots were added, he jumped to second place with 1,792 votes.
Republicans Mesham and Read polled 138 and 139 absentee ballots each, but Read pulled ahead of Mesham with 1,572 in-person votes compared to Mesham's 1,555 and thus earned herself the third spot on the board.
After the results were announced, Shoemaker commented to LymeLine, "I am honored to have been selected by the residents of Old Lyme to serve as First Selectman. I look forward to moving projects forward. I will continue to listen to the residents of our community and respond in a timely manner."