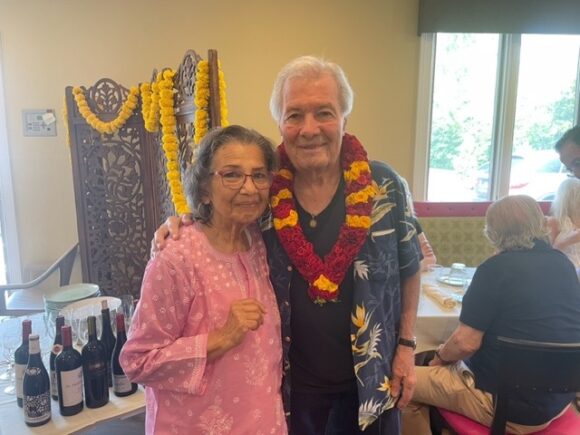 LYME/OLD SAYBROOK — A new restaurant, owned and managed by Lyme resident Nalini Srinivasan, has opened in Old Saybrook. Describing itself as focused on homestyle, authentic Indian cuisine,The Curry Queen, located at 93 Elm St., offers both dine-in and take-out options.
Asked to describe her menu, Srinivasan responded by email saying, "The menu is, at present, a simple one with everyday offerings such as curries, [both] vegetarian and non-vegetarian, specialities from the Tandoor, and small plates of street food samples."
She added that exciting new additions are planned to the menu shortly but they are still under wraps at this time.
Srinivasan explains, "The intent is to expose our clientele to different regional Indian Food, including Anglo Indian Cuisine." She also notes that an application for a liquor permit is "in the works."
Opening a restaurant is a high-risk business. We inquired why Srinivasan felt drawn to do so after enjoying a successful career in finance. She said, "I saw a niche market opportunity. I wanted to reach out to the local community to spread the word [and have] a small business experience. I enjoy the creativity of it and anticipate good things for the future."
When we asked what her hopes were for the restaurant, her business acumen shone through in her reply. Shrivasan stated her objectives are, "To achieve targeted Business Plan Goals and to assimilate into the economic environment of the area."
A particularly interesting and endearing aspect of her business is Srinivasan's decision to employ the Afghan refugee father of five, who is currently living in Old Lyme. The Afghani family is being supported by the Lyme-Old Lyme Refugee and Resettlement Committee.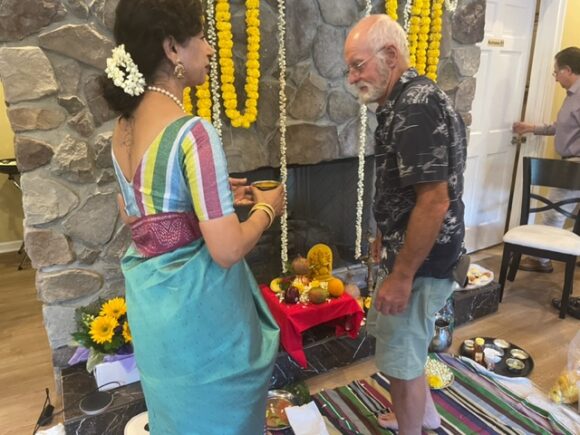 Why had she chosen to take on this gentleman, who clearly did not have the usual references to apply for a chef's job due to the extremely challenging conditions surrounding his evacuation from Afghanistan?
Srinivasan replied pragmatically, "Because I thought he would have a natural flair for using the Tandoor, which is a common feature in our (Afghan and Indian) cooking methods; … I thought I could use his help while he helps himself to settle in and because I thought we could contribute to the [overarching] cause of resettling a [refugee] family."
Editor's Notes: i) For further information about The Curry Queen, visit their website, call 860-510-9803 or email i[email protected]
ii) Visit this link to read a related article published by the Connecticut Small Business Development Center titled, 'Curry Queen Success Story.'