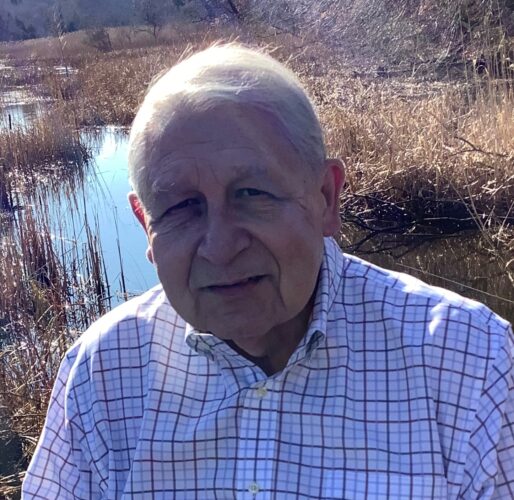 After some sluggish early sales, there has been a considerable increase in the number of electric vehicles (EVs) on the roads in the United States. EVs comprised 5.8 percent of all new vehicle sales in the United States in 2022; up from 3.2 percent in 2021; and that's more than three-quarters of a million of the roughly 14 million new cars and light trucks sold in 2022.
The Day reviewed EV registration data from the Connecticut DMV and reported that at the end of 2022, there were 30,186 EVs registered in Connecticut; of which 60 percent were all-electric vehicles, also known as battery electric vehicles (BEVs), which get all their power from energy stored in rechargeable battery packs.
The state registered only five fuel cell electric vehicles (FCEVs), which are powered by an on-board fuel cell that generates electricity using oxygen from the air and compressed hydrogen, emitting water vapor and heat. 
Notably, in the final six months of 2022, Connecticut EV registrations totaled 6,373, the most for any six-month period over the past several years. 
EV101:
I review the case for EVs in this "View", and explore Americans' early reluctance to make that purchase. I will also wax nostalgic on how the California car culture of the 1950s and '60s became embedded in the collective ethos of we baby boomers by rock bands like The Beach Boys and their contemporaries; possibly affecting our future attitudes regarding EVs;  — perhaps more so, but not exclusively, the males; I will not recommend any brand.
Note: I use either "gas-powered "equivalent or "similar conventionally-powered car" in this essay to contrast an EV to an otherwise comparable car model powered by an internal combustion engine (ICE).
Why EVs?
The transportation sector of the economy is one of the largest contributors to greenhouse gas emissions in the United States, nearly one-third of the total; — most of which comes from light-duty vehicles, i.e., passenger cars and light-duty trucks that use gasoline or diesel. BEVs, on the other hand, have zero tailpipe emissions and so, are much better for the environment.
Climate scientists consider "vehicle electrification" as one of the best ways to reduce planet-warming greenhouse gas emissions. The EPA released new pollution standards for passenger cars and trucks earlier this year; and legacy automotive companies like Ford, Volkswagen, and GM have committed to increase their development of EVs or even stop the production of gas-powered vehicles.
 An earlier LymeLine discussion of global warming can be found at this link.
The transition to EVs is expected to be beneficial for those who don't even drive one. A large-scale study by investigators at USC's Keck School of Medicine found that BEVs are associated with a statistically significant reduction in air pollution and respiratory diseases They demonstrated a 3.2 percent drop in the rate of asthma-related emergency room visits "for every 20 additional BEVs on the road per 1,000 people".
While a 3.2 percent decrease may appear modest, the continued replacement of gasoline and diesel-powered vehicles with EVs should continue to yield substantial benefits for the public's health; — i.e., with reductions in emissions and improved air quality, fewer people will inhale harmful quantities of carbon monoxide and nitrogen oxides, which have been linked to high blood pressure and respiratory problems.
Why the Early Reluctance?
Aside from the usual "wait and see" period associated with the adoption of any new or somewhat unproven core technology, EVs often had higher upfront prices than similar gas-powered automobiles. Further, prospective buyers were also concerned about driving range, i.e., the number of miles an EV can travel on a fully charged battery. The scarcity of easily accessible charging stations near home or on trips was also of concern. 
Turning the Corner:
The Inflation Reduction Act of 2022 provides subsidies (up to $7.5 billion in total) for the development of a national network of charging stations. In addition, federal and CT tax incentives that support the purchase of EVs are now available.
Further, an analysis by "Consumer Reports" stated that EVs are considerably cheaper to operate and maintain; and provide sizable savings to owners over the expected lifetime of the EV, when compared to similar gas or diesel- powered vehicles. 
Finally, automobile industry analysts observe that "in their first rollouts, America's automakers targeted people who value short-range economy cars. Then came EVs for luxury buyers and drivers of pickups and delivery vans. Now, the companies are focused on "the heart of the U.S. auto market", — the compact SUV; and promoting their new models as having the range, price and features to rival their gas-powered competitors.
It is expected that "prices are likely to more closely align with conventional vehicles, as production volumes increase and battery technologies continue to mature".
The Beach Boys in context:
I was a student at the Mindszenty School, a Catholic prep school in western New York state, when the music of The Beach Boys began to reach the northeast. This was before The Beatles had made their first appearance on "The Ed Sullivan Show" or sang live before 55,000 people at Shea Stadium; and before CBS and Ed Sullivan censored the lyrics performed by The Rolling Stones.
It was a few years after the Cuban Missile crisis brought us to the brink of a nuclear confrontation with the Soviets, which was followed just about a year later by the assassination of JFK in Dallas. Moreover, the War in Vietnam was expanding rapidly and we feared, even while completing our college applications, that those future college years would be interrupted or curtailed by a draft lottery system scheduled for implementation in our near futures.
Clearly, we needed a diversion.
I will illustrate how the music and lyrics of that era's California-themed rock groups may have influenced the eventual EV buying decisions below with excerpts from their songs. This is not science, so if I fail in this salute to some of the music of my teen years, it is entirely feasible that "you just had to be there."  
The genre was generally referred to as the California sound, and highlighted the So-Cal culture of surfing, the beach, and high performance cars. Drag racing and street racing were prominent lyrical motifs, as were mechanical techniques for "souping up" your car. These "muscle cars" were loud, generally American-made, and highly modified for power and acceleration.
This is only a small sample selected from almost a thousand published works of The Beach Boys and their contemporaries; and included in this essay because I felt that they characterized the car culture of the time.
Let me be clear. I am not suggesting that any of their lyrics bear any resemblance to the works of Frost, Longfellow, Whitman, or even Jerry Garcia; but the group was one of the American rock bands that sustained their standing through the sneaky British invasion of our music in the mid-1960s by The Beatles, The Rolling Stones, and The Who, amongst many others. 
High Performance Cars:
In the lyrics below, "409", "413", and "389" all refer to engine displacement, which is a measure of the cylinder volume in an internal combustion engine, and often used not only as an expression of the engine's size, but a gauge of its power. Carburetors get highlighted in the lyrics; and "dual quads" and "three deuces" refer to the configuration of the carburetors in highly modified ICEs; — i.e., two "four barrel" and three "two barrel" carburetors, respectively.
Carburetors are/were used in an ICE to control the mix of fuel and air that then gets fired in the cylinders, powering the pistons The usual stock engine in a family car would typically have a single carburetor servicing all cylinders. Note that manufacturers stopped using carburetors in the late 1980s after the development of newer and more efficient technologies like fuel injection, which also appears below.
The few mentions of "rubber" refer to a car that is so powerful that the driver can spin the wheels or "lay rubber", even when shifting to the higher gears.
The Lyrics:
"When I take her to the track, she really shines; she always turns in the fastest times; — my four speed, dual quad, posi-traction 409".
"It happened on the strip where the road is wide; two cool shorts standing side by side. Yeah, my fuel injected stingray and a 413; were revving up our engines and it sounds real mean".
"Pedal's to the floor, hear the dual quads drink; and now the 413's lead is starting to shrink".
"I get pushed out of shape, and it's hard to steer; when I get rubber in all four gears".
"When the flag went down, you could hear rubber burn".
"Little GTO, you're really looking fine; three deuces and a four-speed and a 389".
Women Drivers:
"Well, she got her daddy's car and she cruised through the hamburger stand now; seems she forgot all about the library like she told her old man now.
And with the radio blasting goes cruising just as fast as she can now.
Well, the girls can't stand her 'ause she walks, looks and drives like an ace now; she makes the Indy 500 look like the Roman chariot race now."
"The little old lady from Pasadena has a pretty little flowerbed of white gardenias; but parked in a rickety, old garage is a brand new, shiny, red, super-stock Dodge. Well, she's gonna get a ticket now sooner or later, because she can't keep her foot off the accelerator."
The Irony of Engineering:
EVs can accelerate faster than their gas-powered equivalents, and it's all about torque, i.e., the twisting force that that gets the gears, axles, and wheels turning. Very, very simply, torque is produced in an internal combustion engine by firing the fuel-air mix in the cylinders, which causes the pistons to slide up and down; and as they do, rotates the crankshaft that is attached to a gearbox, which in turn, powers the car's wheels. To speed up this process and reach maximum torque, drivers may rev up the engine.
EVs, on the other hand, have a much simpler design and their electrical drive motors have few moving parts. When you step on an EV's accelerator, electricity is sent from the battery to the electric motor, whose rotor begins spinning rapidly. The rotor is somewhat analogous to a crankshaft and it feeds torque to the wheels through the transmission via a differential. This all happens instantaneously without revving because the motor can provide instant torque at the maximum level.
A larger battery pack can provide more power to the electric motor, which can result both in faster acceleration and increased range. However, electrifying vehicles adds substantial weight; — e.g., the electric version of the Ford F-150 small pickup is much heavier than the gas version of the same vehicle, weighing 35 percent more, primarily because of the massive battery and required structural support.
Most EVs weigh about one-third more than their gas-powered equivalents, which is troubling, because EVs can be more deadly during crashes than similar conventionally-powered cars and trucks because that extra weight effectively increases the force of a crash.
Author's Notes: Note that the above artists did not invent the car-centric genre. In 1928, recording artists Billy Jones & Ernest Hare published "Henry's Made A Lady Out Of Lizzie.", about the brand new Ford Model A, which replaced the Model T "Tin Lizzie".
"No more chug chug chug chug-bang! No more cuss words, no more slang!".
I focused on BEVs in this essay, but if you are not yet ready to commit to a plug-in; there are many great hybrid alternatives available, which combine a conventional internal combustion engine with an electric propulsion system. Many of the EVs sold today offer both hybrid and non-hybrid models. 
EVs have rounded another corner in their drive to firm their position in the automotive mainstream. The first fully-electric Grand Prix racing series, the FIA Formula E Championship, was launched in 2014. and scheduled in 10 center-city street courses worldwide.
NASCAR is exploring the development of an all-electric racing series, which could operate as a companion to the well-established NASCAR Cup Series.
The Indianapolis 500 has not committed. I guess the question is whether feeling the rumble of the engines and hearing the roar of the exhaust is important to racing fans.
Editor's Note: This is the opinion of Thomas D. Gotowka.
About the author: Tom Gotowka is a resident of Old Lyme, whose entire adult career has been in healthcare. He will sit on the Navy side at the Army/Navy football game. He always sit on the crimson side at any Harvard/Yale contest. He enjoys reading historic speeches and considers himself a scholar of the period from FDR through JFK. A child of AM Radio, he probably knows the lyrics of every rock and roll or folk song published since 1960. He hopes these experiences give readers a sense of what he believes "qualify" him to write this column.
Author's Notes:
Sources:
Hallenbeck, B. "Electric vehicles continue to gain ground, —slowly". The Day. 04/15/2023.
Harto, C. "Today's Electric vehicles offer big savings for consumers". Consumer Reports. 10/2020
Associated Press. "Automakers targeting average households with new crop of EVs". Hartford Courant.07/19/2022
Moritz, J. "CT lawmakers vote to add thousands of electric vehicles in decade. CT Insider. 04/29/2022
Moore, G. "Customers Are Still Slow to Adopt Innovative New Tech. Why the Lag?" Entrepreneur. 03/21/2014.
Ornelas, A. "Why do Electric Cars accelerate faster?". The Motor Digest. 01/18/2022.
"Penney, V. "Electric Cars are better for the planet. – and often your budget, too". New York Times. 01/15/2021.
Puko, T. "Biden looks to remake auto industry with toughest emissions limits ever". The Day. 04/12/2023.
U.S. Environmental Protection Agency. "Inventory of U.S. Greenhouse Gas Emissions and Sinks: 1990-2021". EPA 430-R-23-002. 2023
Shaffer, B. "Make electric vehicles lighter to maximize climate and safety benefits". Nature. 10/12/2021.
Voelcker, J. "Why are EVs So Quick?". Car and Driver. 02/2022.
Wood. J. "Electric vehicles: The 3 main factors holding back sales". 27th United Nations Climate Change Conference COP27. 11/2022.
Set List:
"409" (The Beach Boys; 1962)
"Shut Down" (The Beach Boys; 1963).
"Little Deuce Coupe" (The Beach Boys; 1963).
"Hey Little Cobra" ( The Rip Chords; 1963).
"Little GTO (Ronnie and the Daytonas; 1964).
"Fun, fun, fun" (The Beach Boys,1964).
"The Little Old Lady from Pasadena"; (Jan Berry and Dean Torrence, 1964).