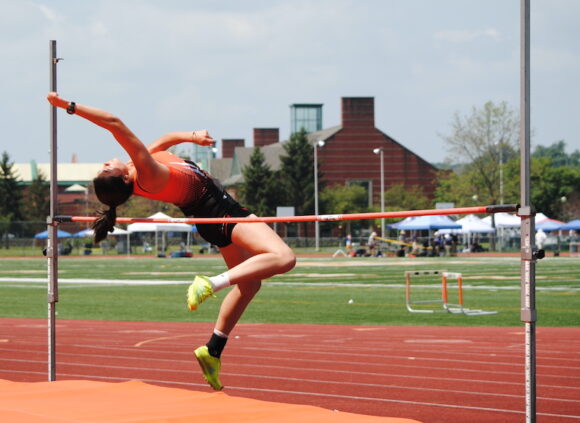 OLD LYME — Old Lyme resident Zoe Eastman-Grossel has qualified to compete in the USA Track & Field (USATF) National Junior Track & Field Olympic Championships, which open today, July 24, and run through July 30, at Hayward Field in Eugene, Ore.
Sixteen-year-old Eastman-Grossel is a rising Junior at Lyme-Old Lyme High School.
She qualified July 8 by winning the Heptathlon in the USATF Region 1 Championships in Craryville, N.Y. Region 1 includes athletes from all the New England states and New York, including New York City and Long Island.
The Heptathlon consists of two days of track and field events including the 100 meter hurdles, high jump, shot put and 200 meter run on the first day. The second day features the long jump, javelin and 800 meter run.
Despite the intense heat on qualification day, Eastman-Grossel scored a remarkable 3,475 points to lead the field by more than 750 points.
She is a member of the Capital City Track Club in Hartford.
Editor's Note: Congratulations, Zoe, and good luck in Eugene this week!