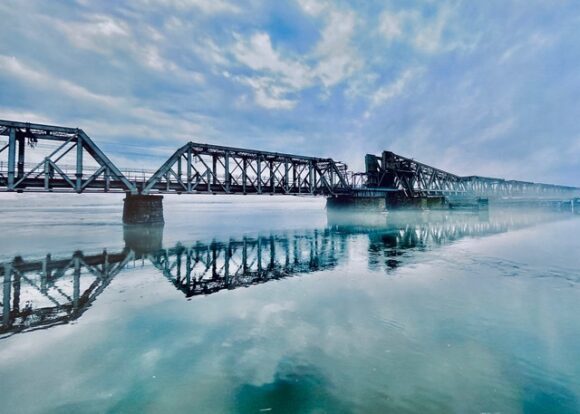 OLD LYME — The public is invited to view a photography exhibit by Fred Verillo titled, "Out of the City, Down to the Sea," which is currently on display in the Griswold Gallery at Saint Ann's through June 25.
The show is open to the public on Mondays, Tuesdays, Wednesdays and Fridays from 12 to 4 p.m. and Thursdays from 4 to 7 p.m.
Verillo describes his artistry in this way: "I am a self-taught photographer who has had an interest in photography from an early age. I earned my first camera, a Kodak Brownie, by selling chances door to door to neighbors in my hometown of New Britain, Connecticut.
I fulfilled my childhood dream when I moved to New York City in 1972. It wasn't long before my love for photography merged with my fascination and excitement for the City and I began documenting the urban landscape I found so compelling.
In my mind's eye, I saw the City in a different light when I discovered a parallel universe of color, patterns and shapes, light and shadows that I wanted to capture in photographic images.
Through my work, I hope to present a subject in a unique and creative way that one would not have seen otherwise.
By 2018, I was ready to make a change, and I moved to the small Connecticut shore town of Old Lyme, where there is an abundance of natural beauty and creative precedence. Though my New York chapter has ended, my love for photography has not. And so, here and now, a world apart from then and there, I continue to portray how I see the world through the lens of my camera."