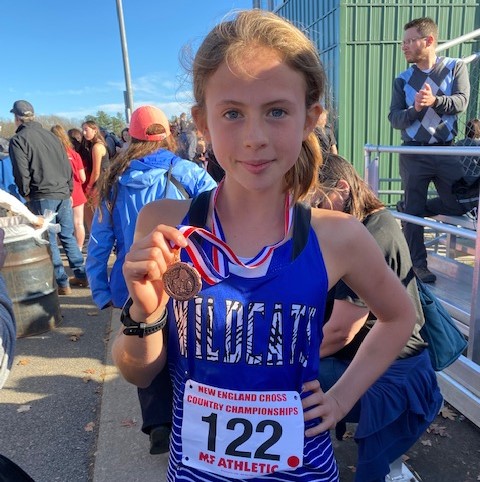 OLD LYME — Capping an extraordinary season, Lyme-Old Lyme High School freshman sensation Chase Gilbert finished 13th in Saturday's New England Cross-Country Championships, in which the 'best of the best' compete. She was the highest-placed freshman in the whole event, which was held at Ponaganset High School in North Scituate, R.I.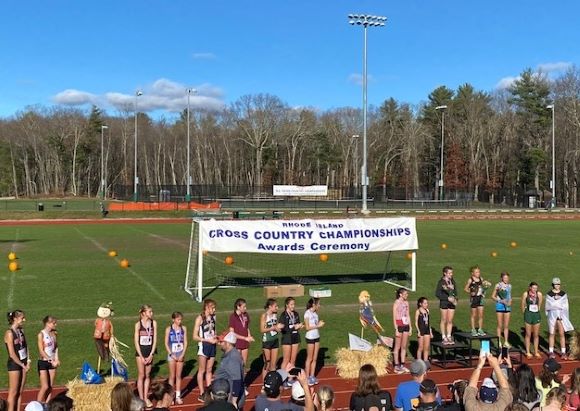 Gilbert was subsequently awarded Second Team All-New England Honors for Cross-Country at the Awards Ceremony, pictured above, based on her performance at the Championships.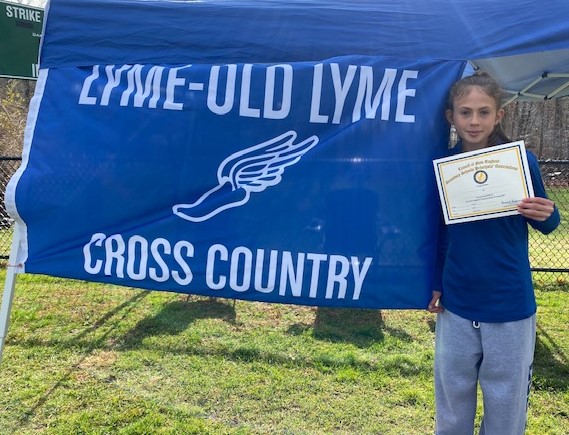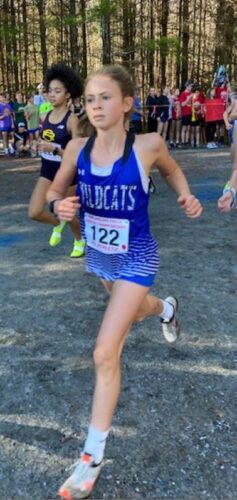 Gilbert's time of 19:04 is a new school record as well as a best time ever for a Lyme -Old Lyme female athlete at any New England championship.
Additionally Gilbert's winning time of 18:07 at the Shoreline Championship is the fastest high school female athlete 5K time in the state.
Gilbert is pictured left competing in her award-winning race.
Hearty congratulations from all of us at LymeLine, Chase! We are already looking forward to following your running career in future years.