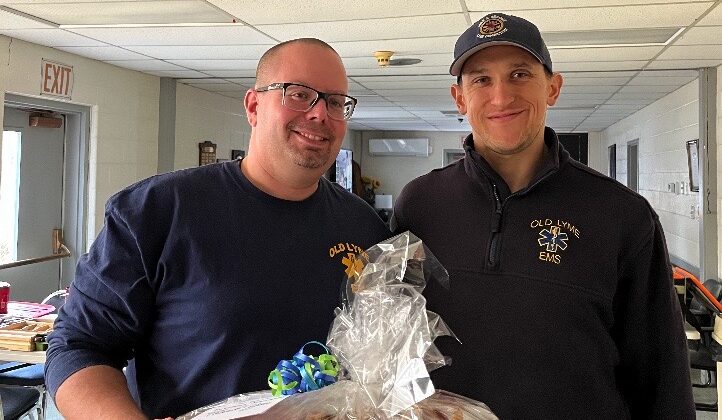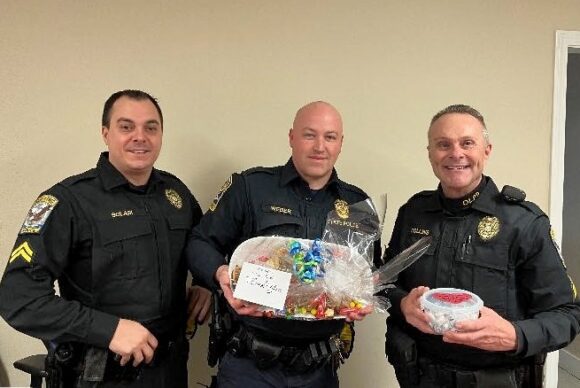 OLD LYME — On Thursday, Feb. 17, the Old Lyme Democratic Town Committee (DTC) took the opportunity to recognize the Town's First Responders, who give outstanding service at all times but especially have done so throughout the pandemic
Trays of cookies, sweets and notes of appreciation were hand-delivered by Selectwoman Martha Shoemaker (D) to the Old Lyme Fire Department, Old Lyme Police Department, Old Lyme Public Works Department, Old Lyme Ambulance Association, and the Old Lyme Animal Shelter.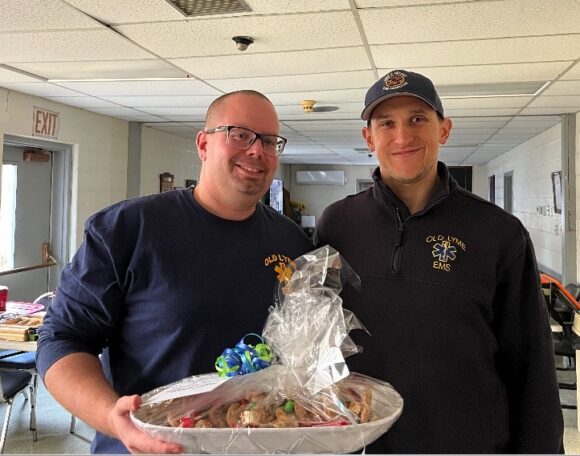 According to the Old Lyme Board of Selectmen (BOS) meeting minutes of Feb. 22, Selectwoman Martha Shoemaker proposed the idea of honoring the Town's essential workers through, "… kindness, love and gratitude." The BOS unanimously agreed with the motion to designate Valentine's Day, Feb. 14, as "Essential Workers Day" in Old Lyme.
Subsequently, First Selectman Tim Griswold changed the recognition to coincide with "National Random Acts of Kindness Day," which takes place Feb. 17.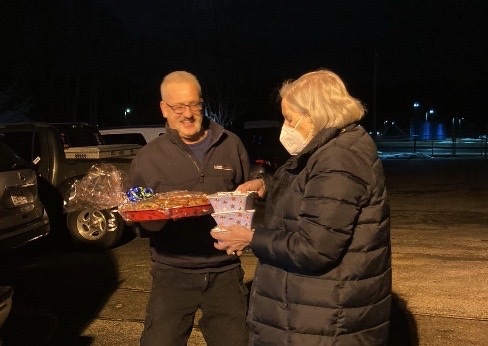 The chair of the Old Lyme DTC, Christine Gianquinto, noted, "Despite the date confusion, our First Responders are essential to our quality of life in Old Lyme and deserve our community's thanks and appreciation 365 days of the year!"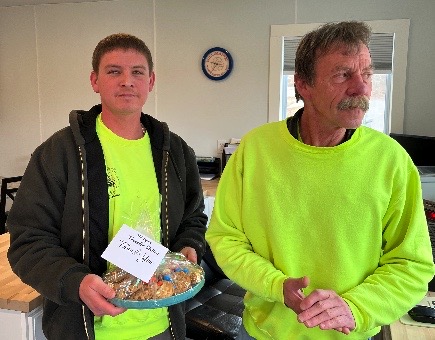 The Town of Old Lyme Kindness Committee is chaired by the First Selectman's Assistant, Michelle Noerhen.