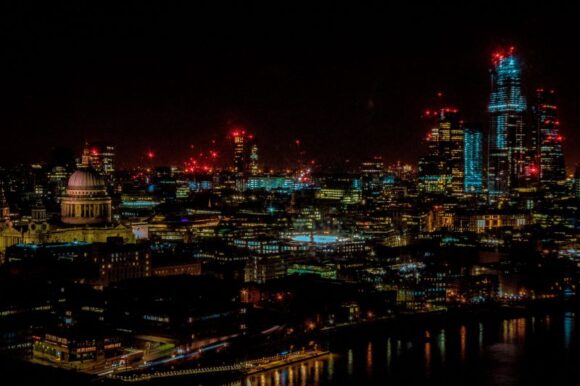 Clearly, we all need a break; this lighter essay is mine.
In August, LymeLine published a recipe for chicken tikka masala from Lee White cooked in an "Instant Pot." We made the dish, pictured below, with her recipe and found it to be an authentic and tasty interpretation of the "British staple."
Christina and I enjoy the aromatic spices, and have some "history" with cilantro. We added steamed celery, carrots, and peas to Lee's dish; as we often do with curries.
Coincidentally, chicken tikka masala is my "go-to" entrée in Indian restaurants, since it can be spiced mild to medium. Christina has a much more adventurous palate, and has been known to order a curry, "India spicy", which usually piques the interest of the restaurant staff, who may hover nearby until she tastes the dish. I'll eat all the naan; she won't need it.
We were introduced to tikka on our first trip to England, where we visited my daughter, Erin's (then) home in the Roman walled city of Chester, which also served as our base for Liverpool, London, and the broader countryside. 
There is no shortage of restaurants highlighting the cuisine of the subcontinent in London. Our choice was just over the London Bridge, near the entrance to the Borough Market; which, alone, is worth a visit.
I look to Madame Editor to corroborate or correct the following: former British Foreign Secretary, Robin Cook, described "tikka" as "the true British national dish." Erin agreed, but not wholeheartedly; and went further and informed us that legend has it that the recipe actually originated in Glasgow, by Bangladeshi chefs, who created it to provide an alternative to their traditional, spicier dishes for the milder Scottish palate. 
I was surprised with the above, because I would have assumed that the national dish would be bangers and mash, fish and chips, or a bacon bap from a vendor in a train station.  I'll defer to Madame Editor.
Author's Notes: For the unfamiliar, an Instant Pot (IP) is, a relatively new small kitchen appliance that houses both a pressure cooker and a slow cooker. As Lee noted in her recipe, you can also sauté or brown meats in the IP. In our household, we use it once or twice a month
Here are a few vacation slides; actually, the captions.
We walked the Roman Wall in Chester and watched a lacrosse match at the Queen's School for girls, which was founded in 1878, and renamed in 1882 as the "Queen's School", by decree of Queen Victoria, the

school's first patron

. 

We were regularly within sight of the Queen Victoria Clock Tower at Chester's East Gate. Built to celebrate Queen Victoria's diamond jubilee, it is said to be the most photographed clock in England (after Big Ben).

We strolled along the canals in Chester and were impressed with the "fleets" of narrow boats, which are canal boats serving both as cruisers and residences.  

We visited both Penny Lane and the Cavern Club in Liverpool. The former has a famous barber; while the latter is known as the birthplace of the Beatles.

We visited the Roman Baths in Somerset, constructed in 70 A.D., and now considered one of the best-preserved historic sites in Roman Britain.

We visited the magnificent St. Paul's Cathedral.

We saw the Rosetta Stone and the Pompei exhibit at the British Museum.

We shopped in Harrods and viewed the memorial to Princesss Diana and Dodi Fayed, which has since been removed. 

We visited the Churchill War Rooms, including the broadcast room where the PM recorded his wartime messages to the British public.

We visited some magnificent gardens on country estates, and much smaller, but meticulously maintained home gardens, whose gardeners were very willing to discuss local horticulture with we yanks. 

On Anglesey Island, in Wales, we were surprised to see moored sailboats with their keels resting on the seabed at low tide. We visited a church on a small off-shore island accessible only at low tides.
We want to return to the UK. And spend more time in Wales with Erin and her husband, RAF Squadron Leader Rugg, and perhaps fit Scotland into the itinerary.
Editor's Note: i) This is the opinion of Thomas D. Gotowka.
ii) Growing up in England during the second half of the 20th century, there is no doubt that during my early years fish and chips, bangers and mash, or roast beef and Yorkshire Pudding were variously regarded as the national dish. Mr. Gotowka is correct that by the 70's or 80's curry in all its forms had become a major feature of the British culinary landscape. I am honestly not sure what would be considered the national dish at this point … I will consult with friends and family still located there and report back!
About the author: Tom Gotowka's entire adult career has been in healthcare. He' will sit on the Navy side at the Army/Navy football game. He always sit on the crimson side at any Harvard/Yale contest. He enjoys reading historic speeches and considers himself a scholar of the period from FDR through JFK.
A child of AM Radio, he probably knows the lyrics of every rock and roll or folk song published since 1960. He hopes these experiences give readers a sense of what he believes "qualify" him to write this column.