OLD LYME –UPDATED March 8 with additional statistics and photos On Friday evening, the Old Lyme girls basketball team (#8) cruised past 9th seeded Aerospace and into the  quarter-finals of  the CIAC Class S State Tournament with a convincing 61-22 win.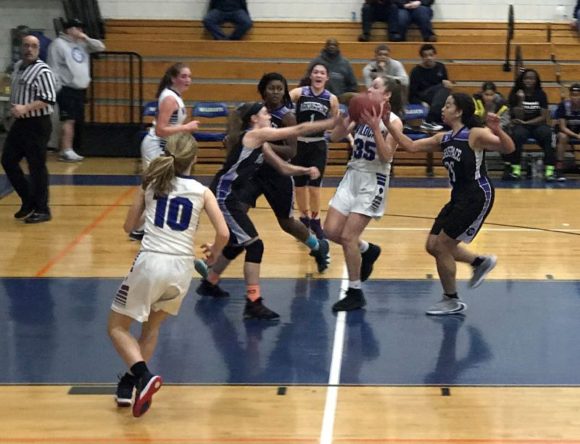 The girls will now meet top seeds East Hampton on the latter's home court on Thursday, March 12.
Junior Sam Gray was the game's top scorer with  21 points (including five three-point baskets), four rebounds and three steals while sophomore Megan Loflin  nabbed 12 points  along with eight rebounds.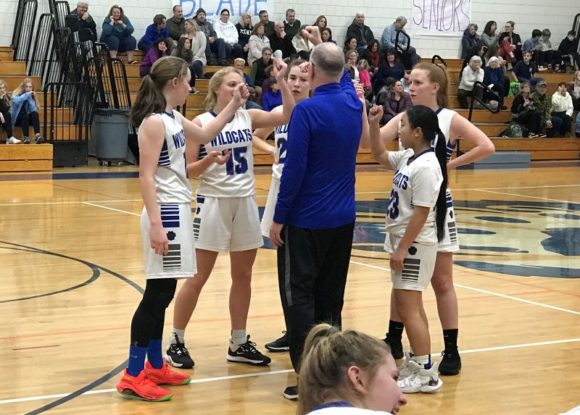 Freshman Alexis Fenton, pictured at right of Coach Bugbee in photo above, made a notable contribution with six points (including two three-point baskets), three steals and four assists.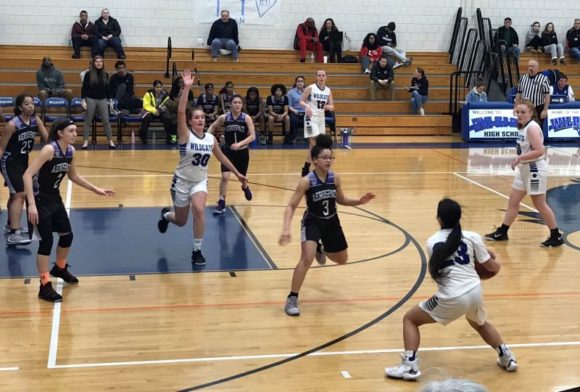 Coach Don Bugbee commented that it was, "A solid team effort from start to finish on both the offensive and defensive aspects of the game. They moved, shared and shot the ball very well."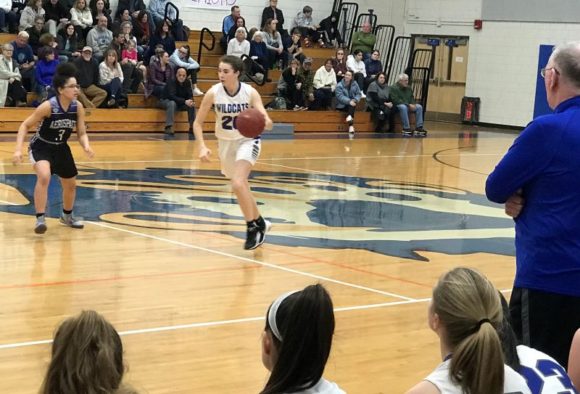 He added, "Scoring 61 points, including eight three-point shots, 15 two-point shots and making seven out of 10 shots from the foul line made them a very tough match-up for Aerospace."