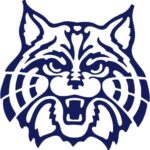 OLD LYME — Last Thursday, Feb. 6, saw Don Bugbee's girls, who were playing on their home court, soundly defeat Shoreline rivals Old Saybrook 49-35, taking the Wildcats' record for the season to 10-5.
A delighted Bugbee described the critical part of the game as the third quarter when he said that the team gave, "A very strong performance outscoring the Rams 20-9," noting that was, "The difference in the game for sure." He added that the Wildcats had offered, "a solid team defense," noting that, "Scoring 20 points in a quarter is a difficult match-up for any team to overcome."
Game highlights included junior Sam Gray scoring 19 points with five rebounds and three steals while Junior Emily DeRoehn added nine points, nine rebounds and six steals. Senior Taylor Thompson contributed seven points, nine rebounds and three steals.
The Junior Varsity team also won the same evening crushing Old Saybrook 48-15 and thus taking their record to a remarkable 13-1. Freshman Hayley Cann scored an outstanding 20 points while fellow Freshman Alexis Fenton notched 13 and Sophomore Maddie Thompson added nine points.