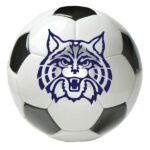 OLD LYME — Old Lyme defeated Hale Ray 3-1 yesterday in the second round of the Class S state tournament at Hale Ray High School.
Jesper Silberberg scored the first goal for the Wildcats unassisted andAngus Tresnan followed up with the second goal for Old Lyme with an assist from Jesper Silberberg. The third goal was a penalty-kick taken by Michael Milazzo.
Michael Quinn scored the lone goal for Hale Ray unassisted.
Ryan Tetreault was in goal for Old Lyme with eight saves while Ethan Marion defended the net for Hale Ray and made nine saves.
Old Lyme now advances to the quarterfinals against Immaculate Friday.