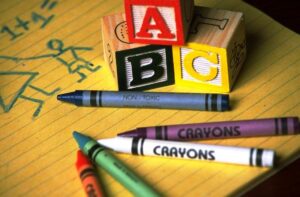 The Lyme-Old Lyme Early Childhood Council is sponsoring a Kindergarten Readiness Workshop this evening at 6:30 p.m. at Center School, 49 Lyme St. in Old Lyme. Parents of children age 3 and up are encouraged to attend this free program and learn answers to the question, 'How do I know if my child is ready to attend Kindergarten?'
Join members of the Kindergarten and Preschool teams from Lyme-Old Lyme Schools to learn about how you can prepare your child for Kindergarten.
Some of the topics to be covered include:
Kindergarten readiness checklist
Kindergarten today – it's not what it used to be
Emotional, social and academic development
This program is open to the public and childcare will be provided.