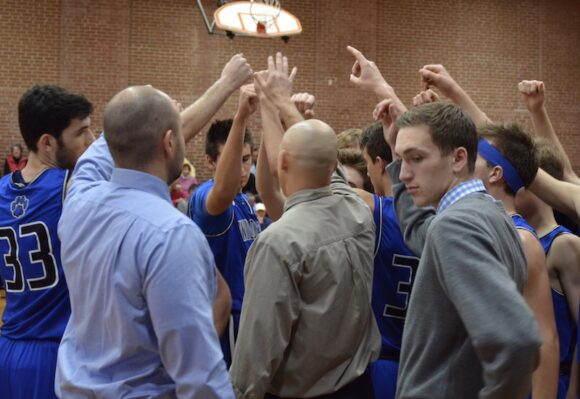 Continuing their dominating season Old Lyme defeated Hale Ray 59-31 last Thursday, using a 12-0 blow-out late in the third quarter to secure their fifth win in succession.  Brady Sheffield led the scoring with two three-pointers during that stretch.
Sheffield ended the night with 15 points, while Aedan Using notched 14 points and Quinn Romeo scored 10 points with nine rebounds. Liam Holloway contributed four steals.
Old Lyme is now 8-0 in the Shoreline Conference and 8-1 overall.
Jan. 14
Old Lyme crushed North Branford 86-47 in a Shoreline Conference game with Aedan Using leading the scoring for the Wildcats with 26 points and seven assists. Brady Sheffield added 13 points and seven assists to take Old Lyme to its fourth straight victory.
Mike Sitro led North Branford's scoring with 16 points.
Old Lyme is now 7-0 in the Conference and 7-1 overall.