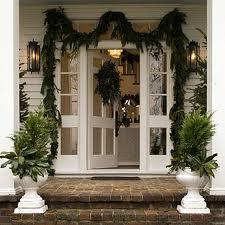 Calling all homeowners in the Old Lyme Historic District: Does your home have historic significance? Is your home architecturally interesting?  Do you have a knack for interior design? Are you interested helping a valued community non-profit in raising funds?
If you answered Yes to any of these questions, then nominate your home to be featured in "Homes for The Holidays," The Old Lyme Children's Learning Center's (OLCLC) biennial fundraiser on Dec. 8, 2018!
The OLCLC is now accepting applications from Old Lyme Village homeowners who are interested in learning more about this important fundraiser and would like their home to be considered for this year's tour.
In order for the Home Tour to be a true walking tour, homes should be located on Lyme Street or on any of its side roads north of Rte. 156 between Lyme Academy College of Fine Arts and Johnnycake Hill Road (including Elizabeth Lane, Library Lane, Dunns Lane, Elm Street, Lee Street, Beckwith Lane, Academy Lane, Ferry Road, Lieutenant River Lane, Bittersweet Lane, Duck River Lane, McCurdy Road, Lyme Street, and Johnny Cake Hill Road near McCurdy Road).
Additionally, OLCLC Home Tour search committee members will be visiting Village home owners in May to hand out applications and to solicited homes.
Share your community spirit and help make this year's Home Tour the best ever by nominating your distinctive home today.
For more information, contact Alison Zanardi at (860) 434-1728, ext. 1 or email alison_baasp@comcast.net.
Editor's Note: The Old Lyme Children's Learning Center is a non-profit NAEYC-accredited early childhood school and child care center. OLCLC seeks to provide a secure, safe, and happy environment that fosters the natural development of the whole child from 6 weeks of age to grade five for families in the Lyme/Old Lyme and surrounding communities. For more information visit www.olclc.com.