Despite bone-chilling temperatures, almost every student that was able walked out of Lyme-Old Lyme High School on Wednesday, March 14 — precisely one month after a lone gunman shot and killed 17 students and faculty with an assault gun at Marjory Stoneman Douglas High School in Parkland, Fla.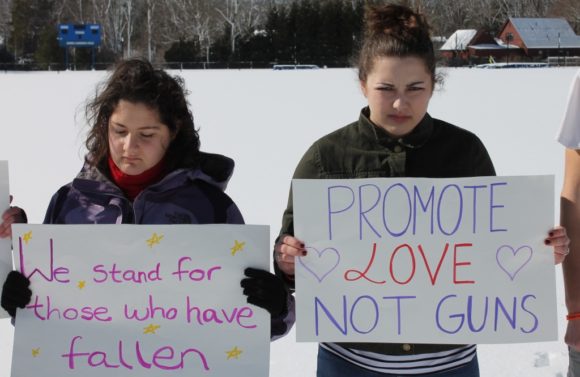 The students gathered on the field outside the high school and stood in silence with signs in their hands, often with arms linked.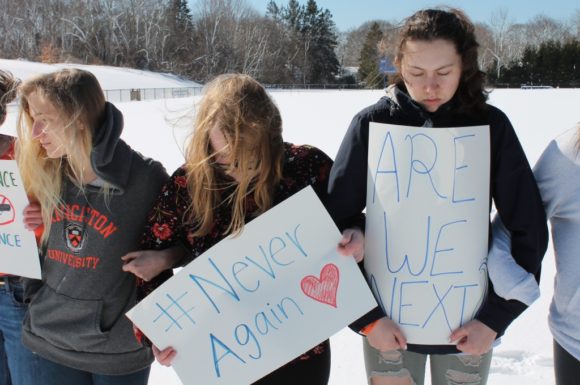 Junior Shannon Nosal thanked the assembled students "for participating in this historic event … the guest speakers, Liz Richards for directing the choir, and Emily Rivera and Maddie Zrenda for planning this event."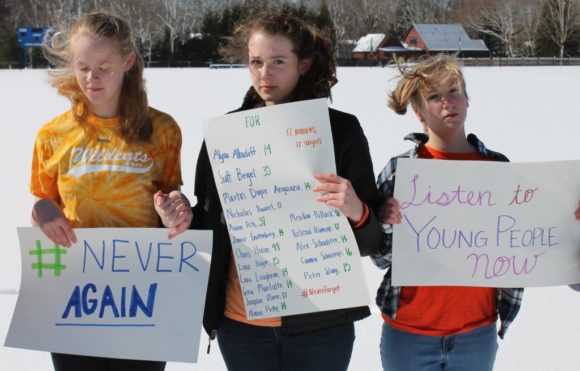 Nosal said, "I hope that by coming to together today we can find some peace through this tragedy and leave feeling unified as a school, community, and generation."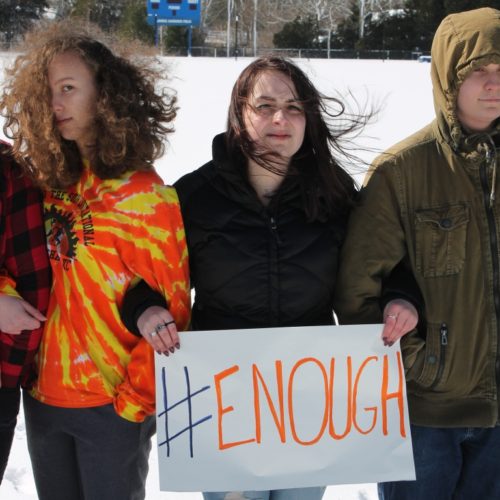 She explained that each student would be given an orange wrist band as they left the ceremony — the wristbands bore the words either 'Choose compassion' or 'Never again.'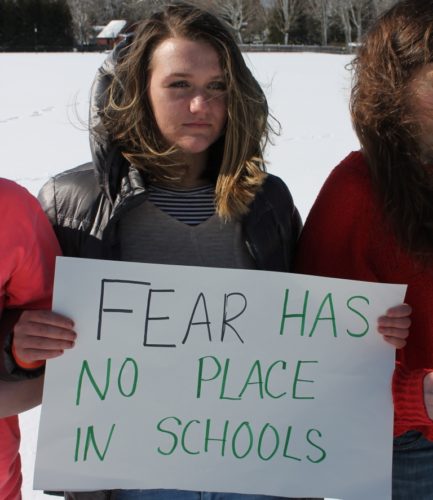 Nosal concluded by saying, "By wearing these wrist bands you are not only continuing to remember the Parkland victims, but reminding yourself and everyone to continue to make Lyme-Old Lyme High School a more inclusive, comforting, and protective place."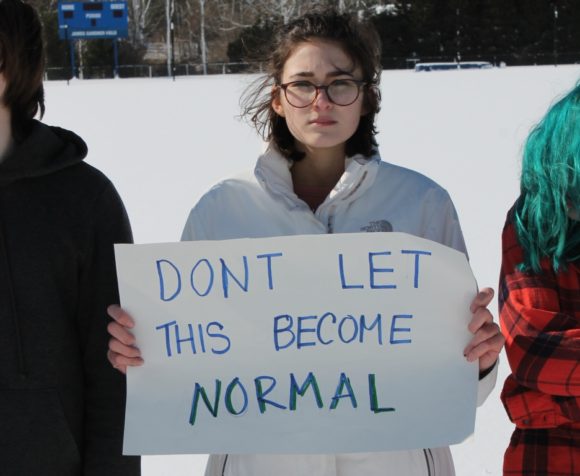 LymeLine Opinion: Our thanks to Matthew Crisp for the evocative photos and kudos to all the students who organized and/or participated in this event.  One only has to look at the faces in these photos to know that this was a somber, meaningful ceremony.  Kudos also to the Lyme-Old Lyme Schools' administration for permitting the students to express themselves in this way.