The Lyme Land Conservation Trust will be featured this Saturday on Connecticut Public Television (CPTV) in PBS's "Visionaries" program, a national documentary series hosted by famed actor Sam Waterston.
The broadcast featuring Lyme will air locally at 7 p.m., and eventually will be rebroadcast on PBS stations across the country.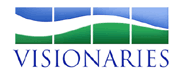 "Visionaries" film crews interviewed land trust members and filmed the Lyme Consolidated School's Earth Day Celebration and Tour de Lyme, the land trust's annual bicycling fundraiser.
Visionaries Executive Producer Bill Mosher said he selected the Lyme Land Trust and the Lyme community because he wanted to feature a small nonprofit working effectively on the local level that could serve as a model for other communities across the country.
"Lyme Land Conservation Trust turned out to be much more than we had imagined," Mosher said. "It is an extraordinary example of the power individuals have to create positive change when they think and act locally."
Celebrating its 50th anniversary in 2017, the Lyme Land Trust now has more than 3,000 acres of preserved farmland and forested wildlife habitat under management. It just completed a fundraising campaign to add another 84 acres in Hadlyme as new preserve.
The Lyme Land Trust Visionaries documentary will be aired nationally on PBS TV stations around the country and will be available on the Internet.
For more information, visit http://www.lymelandtrust.org/event/broadcast-of-film-about-lyme-and-lyme-land-trust-on-cptv/