The Lyme Farmers Market will re-open for the 2017 season on Saturday, June 3, from 9 a.m. through 12:30 p.m. at Ashlawn Farm in Lyme. It is the only market in New London County to be held on a working farm and its mission is to promote sustainable agriculture with locally-grown and -produced food, crafts, and specialty products.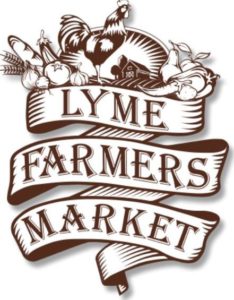 Once again, vendors from the past 15 years will be present, along with several new ones. Market-goers will enjoy high quality organic produce, along with baked goods, seafood, meats, wine, and handcrafts.
AS well as music, there will be live music on opening day.
Mark and Alisa Mierzejewski of Burgis Brook Alpacas will serve as Market Masters, scheduling vendors and coordinating the market field with jewelry designer Melissa Punzalan. Alisa Mierzejewski is also producing the market's website and weekly newsletter.
The market is a non-profit entity, able to accept contributions and apply for grants to promote sustainable agriculture.