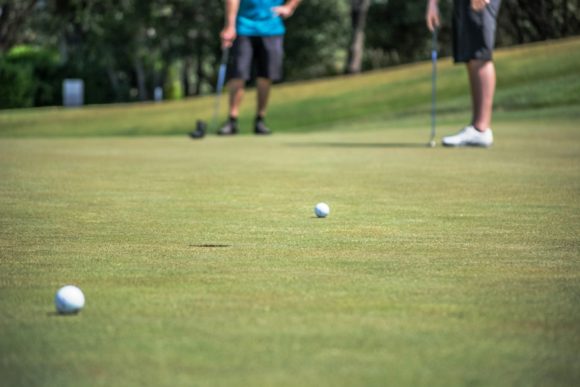 Lyme Consolidated School will host its Second Annual Golf Tournament and 19th Hole Event on Saturday, May 6. The event is hosted by the Lyme Consolidated School Parent-Teacher Organization (PTO), a non-profit group that works to support the Lyme Consolidated Elementary School that serves students of Lyme and Old Lyme, Conn., through volunteerism, parent involvement and funding activities, programs and materials for the students and staff of the school. Net proceeds from the tournament will go to the school PTO.
The tournament will be hosted on the beautiful grounds of Fox Hop Yard Golf Course located in East Haddam, just minutes from the Lyme Consolidated School.
There will be a BBQ lunch and a shotgun start at 12:30 p.m. The golf will include several contests on the greens including a $10,000 putting contest. The PTO is grateful to their sponsors: Reynolds Subaru, Mohegan Sun, Holth & Kollman LLC, Sapia Builders Corp., River Valley Periodontics & Implant Dentistry, Novak Brothers, Ashlawn Farm Coffee, All-Pro Automotive, Brown & Knapp Insurance, Benchmark Wealth Management and Julia Balfour LLC.
The festivities will continue after golf into the early evening at "On the Rocks" at the Fox Hop Yard Golf Course where golf awards, hors d'oeuvres and cocktails (cash bar) will be enjoyed.  Non-golfers are invited to join in the fun as well from 5:30 to 7:30 p.m. Wonderful silent auction items will be available such as original jewelry by Ann Lightfoot, Lady Gaga tickets, Yankee Tickets and more.
The Lyme PTO offers an array of special activities that help the children of our community flourish. Each year the PTO offers roughly 20 enriching programs for K to 5th grade, such as Curiosity Shop, where children can choose from a variety of specialty workshops held in an after school program or school assembly cultural events such as African American storytelling. PTO also hosts the Circle of Giving, in which families and students in need are helped during the holiday season and our hallmark Veteran's Day Tea, Staff Appreciation Day and many field trips for all classes to name a few.
In order to have a successful tournament, sponsors are needed to offset the costs. The PTO is looking for local community members and businesses to support the event by being one of the Hole Sponsors, and, of course, golfing!
A single player registration is $150.00, which includes a BBQ lunch, 18 holes of golf, golf carts, use of the golfing facility and a ticket to the 19th Hole Event & Silent Auction. Non-golfing guests can also attend the 19th Hole Event & Silent Auction for $50.00 from 5:30-7:30 p.m. There are many other opportunities for local community members and businesses to support the event such as tee signs for $100.00.
The PTO is also looking for silent auction items and volunteers. Contact Josh Grenier at lymepto@gmail.com.