When:
May 3, 2021 @ 6:30 pm – 7:30 pm
2021-05-03T18:30:00-04:00
2021-05-03T19:30:00-04:00
Where:
Center School BOE Conference Room & virtual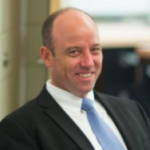 LYME/OLD LYME — The Lyme-Old Lyme (LOL) Schools Board of Education (BOE) will hold their District Budget Meeting Monday evening, May 3, in the Board of Education Conference Room at Center School starting at 6:30 p.m.
The Budget Meeting will also be live-streamed at this link: https://www.youtube.com/channel/UCF2_W7yYtFwx067Ici9776Q/videos?view=57
Public comment can be made in person or virtually via this Zoom link:  https://region18.zoom.us/j/83527766795  and using Meeting ID: 835 2776 6795.
Those choosing the virtual option to make public comment will be required to follow the same expectations as those commenting in person, i.e., after being recognized by the chairperson, participants must state their name and place of residence before making their comments to the board.
The proposed budget for the 2021-22 fiscal year totals $34,874, 548 representing a 0.47 percent increase over the current year's budget. When this total is combined with last year's decrease of 1.06 percent, the total change over two years is -0.6 percent or $210,210.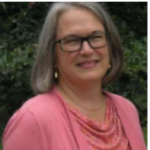 In the Letter of Transmittal accompanying the printed budget, LOL Schools Superintendent Ian Neviaser and Region 18 Board of Education Chairman Diane Linderman say, "We have developed a budget that continues to support all of our award-winning academic and curricular offerings, which are commensurate with, and often superior to, both public and private schools throughout Connecticut."
Members of the BOE are expected to vote at the meeting to move the public vote to approve the budget to an in-person referendum the following day, Tuesday, May 4.
Voting will take place from 12 noon to 8 p.m. at Lyme-Old Lyme Middle School for Old Lyme residents and Lyme Town Hall for Lyme residents.
Information on absentee ballot and voter information is available at the following links:

Lyme-Old Lyme Middle School will not be closed during voting hours — students will be following a regular school day.