When:
October 17, 2022 @ 7:00 pm – 8:30 pm
2022-10-17T19:00:00-04:00
2022-10-17T20:30:00-04:00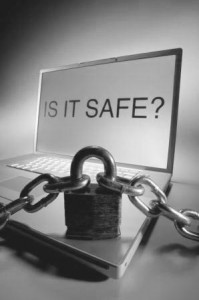 OLD LYME — Scott Driscoll of Internet Safety Concepts will give a presentation via Zoom on Internet Safety for Parents at 7 p.m. on Monday, Oct. 17.  This program is free of charge and presented by Lymes' Youth Service Bureau. It is intended for all interested adult members of the community.
Register here for the Zoom link to attend the presentation.
For the majority of his law enforcement career, Driscoll has worked with the youth in his community to help them stay safe. Many years ago, Driscoll began teaching school children about the dangers of the Internet.
Seeing the growing need and concern for Internet safety, he developed programs for parents as well.
During the school day on Monday, Driscoll will meet with students in grades 4 through 12 to discuss topics such as cyberbullying, safe internet practices, and hidden dangers in their favorite apps .
The goal of the evening program for parents is to share information about good "digital citizenship" for youth, parental monitoring, highlighting information on all aspects of social media.
As a law enforcement officer, Driscoll has taken part in numerous Internet crime investigations. Some of the crimes were undercover on-line investigations, possession and distribution of child pornography, on-line bullying and harassment, identity theft, enticement of minors and more.
As a parent, Driscoll is also aware of the concerns that parents face every day. While speaking to parents, it became clear to him that they needed this education to help keep their children safe.
With firsthand knowledge of Internet crimes and the dangers of the world wide web, Driscoll started Internet Safety Concepts. Through presentations, Internet Safety Concepts teaches people of all ages how to stay safe while online.
For more information, contact Lymes' Youth Service Bureau at 860-434-7208 or www.lysb.org.