When:
February 25, 2023 @ 4:00 pm – 9:00 pm
2023-02-25T16:00:00-05:00
2023-02-25T21:00:00-05:00
Where:
40 Thieves Pub
Groton
CT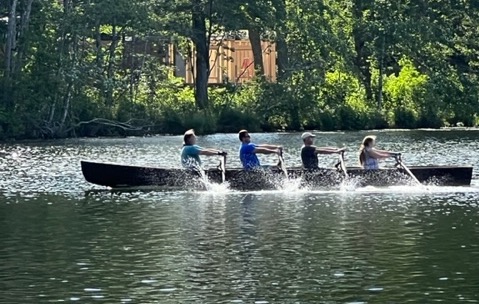 OLD LYME — On Saturday, Feb. 25, the New London Currach Rowers will display their currach during their Celebration of Irish Music at the 40 Thieves Irish Pub at 171 Bridge St. in Groton They will also host the versatile members of local band, Bards of Gungywamp.
All proceeds from the evening will benefit the Irish cultural sport of currach rowing.
In addition, members of the Spirited Soles Irish Dance Academy will perform jigs and reels in their colorful, traditional Irish dance costumes.
The Currach Rowers will display the currach both at The Garde Performing Arts Center for the March performance of the High Kings and at local Irish parades.
Maureen Plumleigh of Old Lyme is the president of the New London Currach Rowers. She notes, "The currach (Kurr-ik) is an ancient Irish boat that is both sea-going and a river craft. It was used for fishing, ferrying visitors to the islands, and transporting goods and livestock. There is a rich history of the sea-going currach that tells the story of the dangerous lives of Ireland's fishing communities."
Today, the currachs are used for tourism and leisure purposes and currach racing has become a popular sport across Ireland, the United States, and parts of Europe.
The local Regatta will be held Saturday July 29 in New London.
Anyone interested in rowing in this ancient Irish boat for recreation or competition is encouraged to contact the team at [email protected] in order to receive information about the next Learn to Row Irish event.