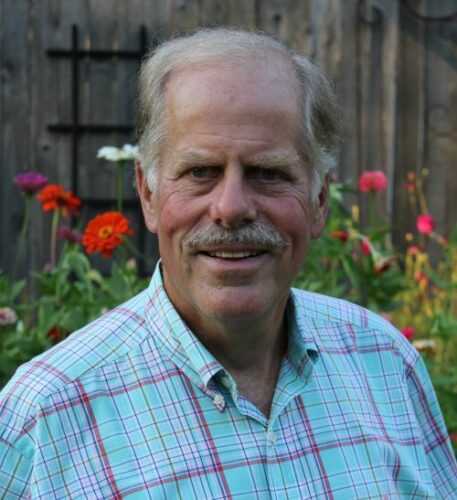 OLD LYME — Members of the Old Lyme (OL) Republican Town Committee (RTC) will gather this evening at 6 p.m. in Old Lyme's Memorial Town Hall to caucus and determine their endorsements for the upcoming November election.
Last Friday, John Mesham and Judith Read announced they will be seeking Republican endorsements as OL First Selectman and Second Selectman respectively at tonight's caucus.
On June 20, we sat down with incumbent First Selectman Tim Griswold in his Memorial Town Hall office and asked him if he was planning to run again. He replied, "I don't anticipate running again," noting, "There are undoubtedly good people that can do the job."
Griswold, who served as Old Lyme's leader from 1997 through 2011 and then again from 2019 through the present, commented, "I think Old Lyme is fortunate to have … a good sense of community involvement … We seem to be able to fill positions … We're in good shape, particularly with the Fire Department and Ambulance [where there are] a lot of younger members."
Asked which Republicans would be running for the Old Lyme Selectmen positions, which was prior to the Mesham/Read announcement, Griswold was coy, saying only, "It's being discussed …"
Since Griswold is not running for First Selectman, we inquired if perhaps, he is going to run for another position? He responded immediately, saying, "I don't know," but pointed out that he has served as both the Town Treasurer and on the OL Board of Finance in the past, noting he was the former during what he described as "the interim" eight years when he was not First Selectman.
Griswold added, "The Treasurer position is not that tough," following up with, "It might be a good time to be of counsel."
Mentioning his involvement with the Old Lyme Cemetery Association, Griswold noted he also currently serves as Treasurer of that organization.
Editor's Note: We will publish the Republican slate of endorsed candidates for the November election as soon as we receive it from the OL RTC.