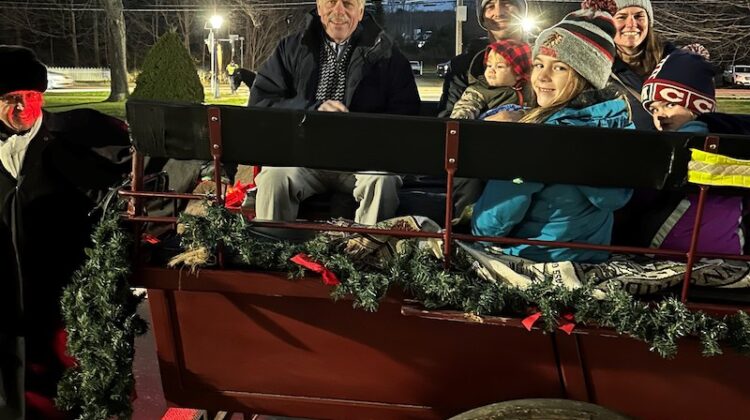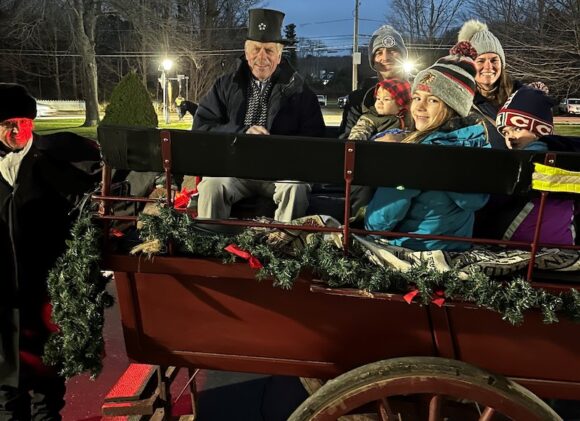 OLD LYME – On Dec.10, Lyme Academy of Fine Arts welcomed members of the community, young and old, to gather on its campus in Old Lyme for the 2nd Annual Holiday Enchantment and Tree Lighting.
The Academy hosted an "old fashioned" holiday celebration, including horse-drawn carriage rides, visits with Santa, caroling, seasonal musical performances by the Old Lyme Town Band, guided art activities and more.
A highlight of the event was the horse-drawn carriage rides offered by Allegra Farms, which chauffeured attendees up and down Lyme Street on their authentic 19th century coaches and wagonettes, drawn by the impressive Clydesdale horses.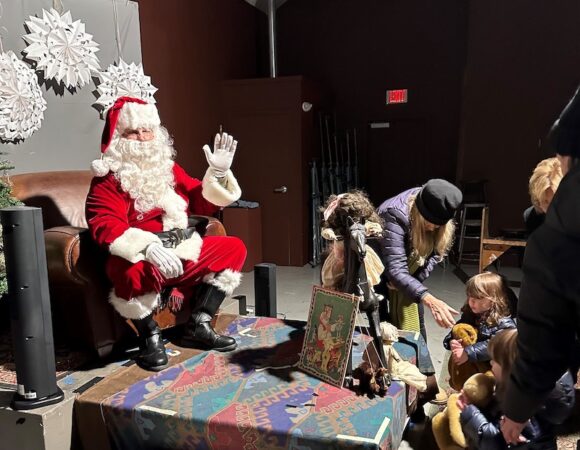 Children brought their wish lists to Santa, which provided a perfect opportunity for a family photo.
The crowd gathered around the artistically decorated holiday tree for a musical performance by the Old Lyme Town Band and caroling began at 4 p.m., followed by a tree-lighting ceremony led by Old Lyme First Selectman, Timothy Griswold.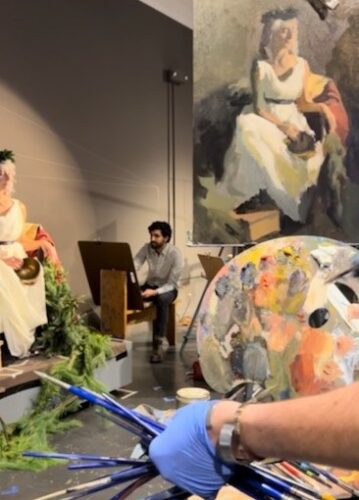 Editor's Note: The mission of the Lyme Academy of Fine Arts is to teach the foundational skills of drawing, painting, and sculpture in the figurative tradition.
By its commitment to training students in these skills and an engagement with contemporary discourse, the Academy will empower a new generation of artists. T
hrough its programs, the Academy is committed to enriching the cultural life of the community.
As an extension of its programming initiatives, the Academy has recently announced the opening of de Gerenday's Fine Art Materials and Curiosities, a new shop offering fine art materials and giftable objects from around the globe.
Learn more by visiting www.lymeacademy.edu.