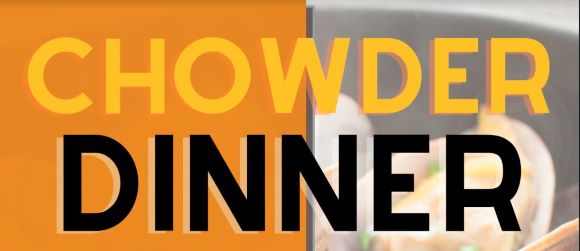 LYME — Enjoy the annual Lyme Public Hall tradition of a Chowder Dinner on Saturday, Nov. 19, from 5 to 7 p.m. All are welcome.
The dinner features hearty, homemade clam and corn chowders, coleslaw, cheese, bread, and delicious dessert. Vegetarian and to-go options will be available.
Ticket prices for adults are $15, and $10 for children aged 7-12. Children six and under are free.
The Lyme Public Hall is located at 249 Hamburg Rd. (Rte. 156) in Lyme, Conn.
Proceeds from the event benefit the Lyme Public Hall & Local History Archives.
For more information, visit www.lymepublichall.org