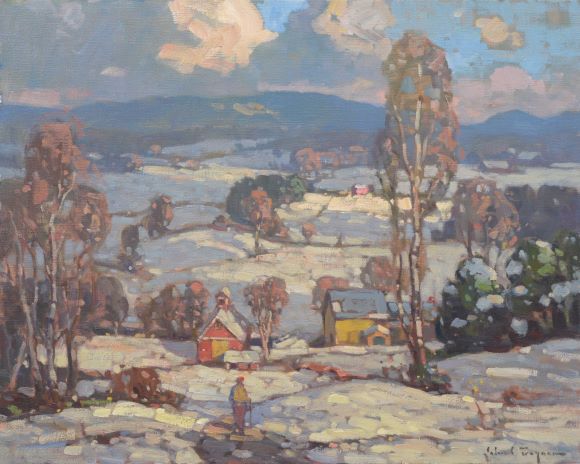 OLD LYME — Deck the Walls, the Lyme Art Association's seasonally festive exhibition, will be on view starting Nov. 18. The show will feature more than 200 pieces of original artwork.
Concurrent shows include Emerging Hope, featuring Aleta Gudelski's depictions of the quiet beauty of the natural world and seeing light along life's journey. Also on view are solo shows featuring Elected Artists John Traynor and Christopher Zhang.
Traynor uses his unique blend of realism and atmospheric impressionism to create emotive landscapes while Zhang combines Impressionist colors with the big and rough brushstrokes of Russian realism to create pieces that balance his style and personality.
Finally, the Society of Connecticut Sculptors will have works on display throughout the galleries.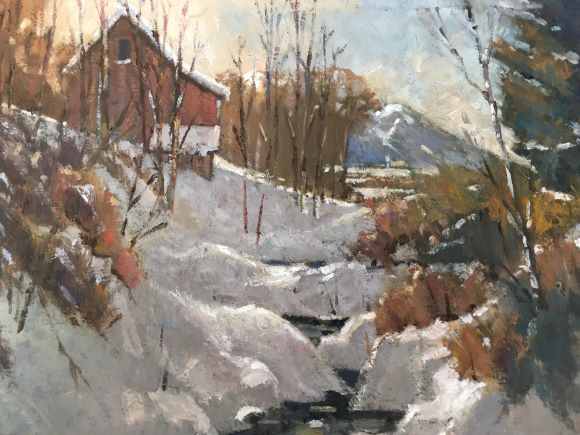 "The gallery is a wonderful place to visit to find some peace during this busy season, either by yourself or with friends and family. If you feel particularly inspired, consider supporting the arts in our community by purchasing a piece for yourself or as a gift," says LAA Executive Director Elsbeth Dowd.
All shows are on view from Nov. 18, 2022 through Jan. 1, 2023.
Deck the Walls is sponsored by William Pitt Sotheby's International Realty.