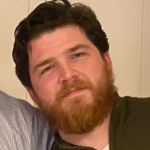 Well, it's that time of year, to which we refer — in a cringey, cliched manner — as "Spooky Season."
Not only do the decorations come up, but we seek out that which scares us in all mediums. And so I think it's only appropriate if I share my favorite scary movies with the readers of LymeLine.
I've decided to present them in a Top 10 List in the manner of David Letterman. Whether I'm as witty or humorous as him is for the reader to decide …
And so here we go.
10. Aliens
This is, no question, one of my favorite action movies of all time. And there could be no more frightening a monster than the Xenomorphs from the Alien franchise (a creature that bleeds acid). While the first movie certainly keeps you on the edge of your seat, we're not dealing with one of these monsters this time, but an entire planet.
9. Jaws
Name any other movie that has made people afraid to go into the water. I'll wait. (Not exactly an autumn movie … maybe Labor Day at best?)
The malfunctioning mechanical shark led Spielberg to jump on the innovative idea popularized by filmmaker Val Lewton that it's not what we see that scares us, but what we don'tsee; hence shooting the scenes from the shark's point of view in the first half.
I personally think the scariest scene doesn't involve the shark, but Quint recounting his survival story on the USS Indianapolis.
8. The Innocents
The creepiness begins right off the bat with a child singing a lament that chills you to the bone. There's something about children and ghost stories that perverts the very nature of the latter …
An adaptation of Henry James' novella The Turn of the Screw (with a script co-authored by Truman Capote), this film depicts a governess in Victorian-era England caring for two small children, one of whom may be possessed by the ghost of the estate's former groundskeeper.
7. The Changeling
I discovered this little known film starring George C. Scott when I saw it was included in Martin Scorsese's Top 11 Horror Films. Simply put, it was the first movie to scare me in years. I would describe it as the perfect ghost story film, with the spirit of a child reaching out to the living from beyond the grave for overdue justice.
6. The Exorcist
Modern audiences will not be scared by this film, but that is only because filmmakers have built layer upon layer of this groundbreaking piece. Initially, what scared me most about this movie was the make-up/mask worn by Linda Blair as the possessed Regan McNeil.
But what scared me following that was learning about the concept of demonic possession — an aspect of my life (faith) that I had not been introduced to before. It was the equivalent of learning that your neighbor was a mafia hitman.
What was most terrifying was the technical accuracy of the process in which the Catholic Church investigates and gives the green light for exorcisms. The vulgarity and obscenity scandalized many (and was actually encouraged by the clergy, based on alleged cases of possession), so much so that many towns refused to show it in their local theatres, which led to bus trips to the nearest possible town for viewing parties.
During its initial release, viewers were prone to faint and ushers were trained to awaken said viewers with smelling salts.
5. The Silence of the Lambs
If you are not won over by the fact that this is one of only three movies ever to have won the "Big Five" at the Oscars (Best Picture, Best Director, Best Actress, Best Actor, and Best Adapted Screenplay) since, let's face it, the Oscars are not the right metric for good movies, perhaps I can simply quote a couple of the many chilling lines from the movie.
How about, "I ate his liver with some fava beans and a nice Chianti," or, "It rubs the lotion on its skin, or else it gets the hose again."
Jodie Foster recalled that, because of the way the film was shot with face-fronting angles, she and Anthony Hopkins rarely had a scene together. Later on she shared how terrified she was of his performance as Dr. Hannibal Lecter, while he separately shared that he was scared of her.
Also consider that Hopkins, while appearing for less than 30 minutes on screen, qualified for the category of Best LeadingActor (talk about having an impact.)
4. The Omen
The theology revolving around the Anti-Christ and eschatology is absolute c–p, but we cannot deny the eeriness.
The movie rips Bible verses out of context to create an ominous, prophetic feel about world events revolving around the American ambassador Robert Thorn (Gregory Peck), who swapped his stillborn baby for another, whose mother died while giving birth at the same moment … and this child turns out to be the spawn of Satan.
There's a mystery feel to it, as Thorn investigates why spooky occurrences have been happening since the fifth birthday party for his "son", Damien. Add Jerry Goldsmith's Academy Award-winning score, and it can't get much better than that.
The scene in which Thorn visits the ruins of an ancient Etruscan cemetery to find the truth about Damien's "mother" still creeps me out to this day.
3. The Birds
No joke, the day after I saw this, a flock of birds flew by me and I shuddered. I was suddenly afraid of simple, little creatures that I saw every day. I think that's all I need to say to summarize the power of this movie.
2. Psycho
Similar to The Exorcist, this film does not give us the jumps that it gave upon its initial release in 1960 (as many filmmakers have built upon its innovations in the years since), but we cannot deny that Norman Bates is, almost without question, probably the most disturbing character in all of cinema.
What terrifies me the most is not the iconic shower scene, but the finale in which the psychiatrist explains why Norman is the way he is.
And the number one pick for favorite scary movie of all time goes to…
1. The Shining
There is no question that this is a masterpiece of cinema. Stanley Kubrick's adaptation of Stephen King's 1977 bestseller was not well-received upon its initial release in 1980, but it has since aged like an exceptional fine wine.
With top-notch performances by Jack Nicholson and Shelley Duvall, accompanied by musical pieces by Krzysztof Penderecki, one cannot deny this terror-infused tour-de-force.
As I said in my introduction, in this season we will start seeking out what scares us. Some will go for decorations, costumes, and some will seek out theme parks (I'm anxiously trying to get to Six Flags for Freight Fest this year). But again, you can't go wrong with a movie, a medium that combines all forms of art and is accessible, in the words of Shakira, "Whenever, Wherever …"
About the Author: Though no longer a resident of Lyme, Kevin knows he can never sever his roots to the tree of his identity. When not attending to his job in Boston, he is committed to ensuring a better grasp of current (and past) releases of cinema to his home community as he strives to leave his own mark in the same field that has always been his guide to understanding life. If you enjoy his published reviews here on LymeLine.com, follow him on his website at 'The City of Cinema' and read more of his unique insights into entertainment.