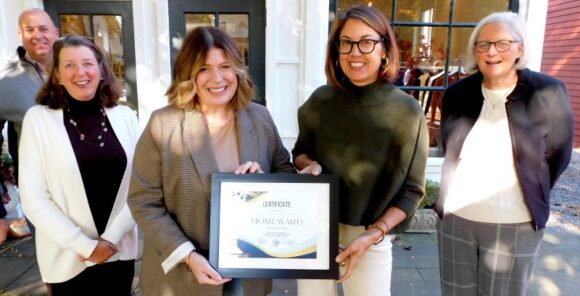 OLD LYME—Homeward Collective opened its doors on Lyme Street Saturday morning accompanied by a ribbon cutting with the Old Lyme (OL) Economic Development Commission (EDC) and the Old Lyme Board of Selectmen on hand. 
The home and gift boutique is the second location that partners Rachel Rinoski and Kate Bartlett have brought to fruition following their Madison shop.
"Kate and I both live in the Lymes," Rinoski said on Friday. "And opening a store here has been on our list for some time." She continued, "When we saw this space become available, we jumped on the opportunity."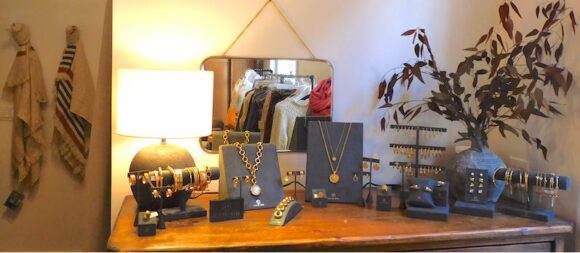 The space in question is 24 Lyme Street, known to many as the home of EF Watermelon for many years. Rinoski and Bartlett have transformed the beloved "box of jewels" to a well-appointed boutique with homewares, gifts, and women's clothing.
"Our Old Lyme store is influenced by its surroundings and has a classic New England feel," Rinoski shared, noting the country roads and historic New England nature of the town. The first store in Madison leans more toward a beach-oriented, coastal-inspired aesthetic.
Rinoski and Bartlett met eight years ago and brought together their complementary talents and vision to the first Homeward Collective in Madison, which opened in 2021. The partnership provides the two women the opportunity to balance their family lives with their creative aspirations.
Opening in Old Lyme brings the two entrepreneurs closer to home. "Our kids go to the schools here, we both love living here," Rinoski said.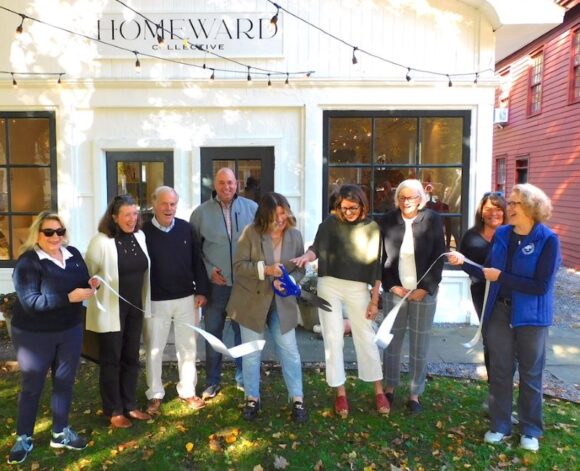 "We are delighted to have Homeward Collective open here in Old Lyme," EDC Chairwoman Cheryl Poirier said. "The store adds wonderful value to the mix of curated shopping experiences sought out by both our residents and those visiting the village area for our arts and culture."
Homeward Collective is located at 24 Lyme Street in Old Lyme. Store hours are 10 a.m. to 5 p.m., Tuesday through Sunday.
Follow the store on Instagram for updates at @HomewardCollective.