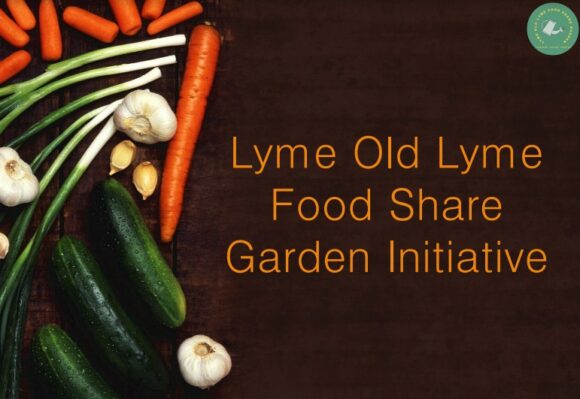 OLD LYME — Continuing his efforts to start a Lyme-Old Lyme Food Share Garden (LOLFSG), Jim Ward hosted an introductory meeting March 15, for everyone interested in the project. More than 30 people attended the Zoom meeting, which Ward hosted at both midday and 6 p.m., to enable maximum participation.
He noted that anyone who wishes to view the proposed site for the Food Share Garden at Town Woods Park can join a tour this coming Saturday, March 27, at 9 a.m.
The presentation can be viewed in its entirety on the LOLFSG website. A great deal of additional information about the project is also available on the site.
Ward's carefully organized agenda covered his vision for the garden, the phases he envisioned in development of the garden, and the committees he believes need to be set up to achieve his objectives. These latter included
Fundraising
Garden design/plan
Publicity/ website/social media
Tools/equipment
Volunteer organization, i.e. schedule, weekly needs, etc.
He elaborated on ways anyone interested in the project can help, identifying various opportunities as follows:
Join a Committee
Join the Board of Directors
Donations can be sent to LOLFSG, PO Box 395, South Lyme, CT 06376
Stay tuned for SustainableCT matching funds
Direct friends to the website and Facebook page
Stay tuned for notification that LOLFSG can accept online donations and spread the word!
Site layout – Date to be determined
Volunteers to take soil samples for testing
There was clearly a great deal of enthusiasm for the project among those attending and Ward has already been able to form a board of directors for the LOLFSG.
Asked Thursday how the project was taking shape in general terms, Ward said in an email, "Things are progressing nicely," adding enthusiastically, "It's supposed to be great weather Saturday, so it would be nice to see and meet people [during the visit at  9 a.m. to the proposed site] and have some conversations about the garden."
For more information on the project, read the article Initial Planning Meeting Scheduled Today at 6pm via Zoom for Lyme-Old Lyme Food Share Garden, All Welcome, published in LymeLine.com March 15, and/or  contact Jim Ward at jimdub@gmail.com.