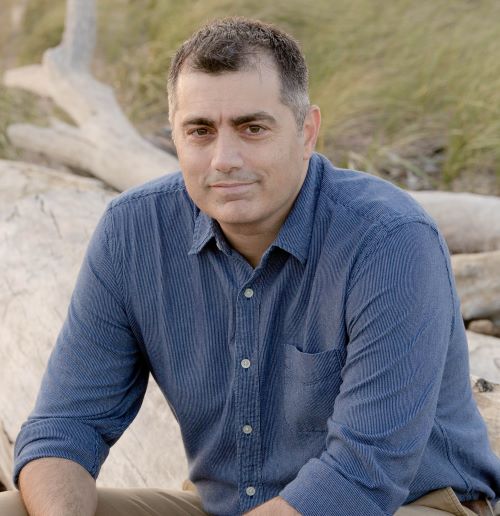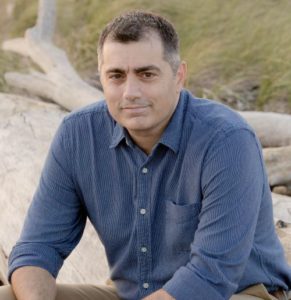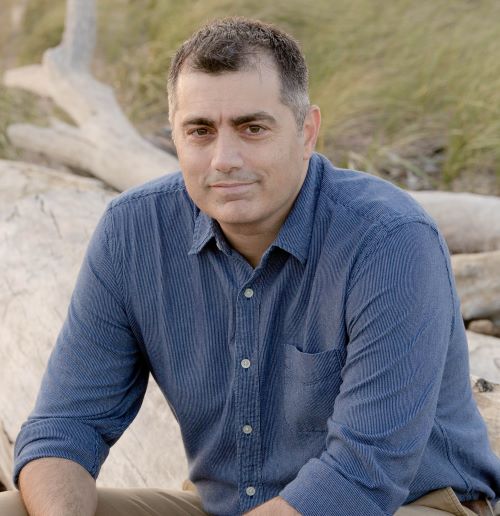 Biography
I am a lawyer who has worked nationally and internationally for most of my career in support of people in need. I have operated at the highest levels of government globally, working with legislatures, parliaments and presidential administrations throughout the world.
Currently I sit on the Old Lyme Economic Development Commission. I am a small business owner with my own law firm on Halls Road in Old Lyme.  My wife Alecia is an English teacher at Daniel Hand High School in Madison.  We have two daughters, Bea (9) and Frida (5) in the Region 18 public school system.
1. What do you believe are currently the three most pressing issues in the state of Connecticut?
The primary concern heading into the next session has to be responding to COVID.  This is a moving target. We have no idea where we are going to be in October, never mind January. And there are a lot of issues to cover. I am a parent, the husband of a teacher and a small business owner.  So I have a lot of skin in the game.  I would say that we need to be vigilant about a surge in cases and be sure to appropriately protect our frontline medical workers, teachers and students.  This means ensuring that we have ample PPE and that resources are directed to hospitals and medical providers.  With regard to schools, I think that we need to be smart and follow the science.
Secondly, and relatedly we'll need to look to sustain and grow Connecticut's economy.  We are likely to be facing a lengthy recession due to COVID and it is imperative that we take the appropriate actions to protect and grow our small businesses.  This means ensuring that there is support in place for businesses that may be suffering as a result of the virus and likewise ensuring that workers who either lose jobs or have reduced hours can make ends meet. It also means investing in our economy to stimulate job growth.
Finally, I think in the wake of all this, we cannot forget about climate change. Though there is a lot going on in the world, the country, the state and the district, climate change remains an existential threat. We need to set aside political differences and embrace clean energy policies to protect the environment, while creating crucial opportunities for job growth and economic stability.
2. From the three issues you cite in your response to Question 1, identify the one that you think is the most pressing and explain your choice. Then expand on steps you believe should be taken to resolve it and how you could contribute to that resolution process?
I think the economic response to COVID is tantamount.  People social-distance, they wear masks, they wash hands.  In general we are better situated to combat the "physical" side of the virus than we were six or eight months ago.  Moreover, if a vaccine is available in the coming months, the public health concerns will be able to be reduced even further.  But that is simply not the case with the economic effects.
The economy has been hit and it has been hit hard.  So we need to do all we can to address the repercussions.  For me the first step will be to look at Governor Lamont's executive orders and determine which ones we need to codify.  To date we have been reactive to the virus. It's time to get proactive.  We need to help those who are struggling and for that we need revenue.  Therefore, I would look at increasing our sources of revenue and widening our tax base. With regard to the former, I would advocate for pursuing the legalization, regulation, and taxation, of marijuana in our state.  We are currently losing revenue to neighboring states, and getting ahead of the inevitable national legalization of marijuana will allow us to quickly take advantage of upwards of $100 million/year in tax revenue.
Finally, I would look to take advantage of the "new normal." One upside of the virus is that we have seen that remote work is now an acceptable part of our cultural fabric. Industry is less location-dependent and an office in New York or Boston is no longer a prerequisite to success. Suddenly our state, and our district, has a business allure that it arguably never had before. I envision an economic future that involves attracting small business and entrepreneurs via incubators and co-working spaces, and will propose that the state invest in a solid marketing campaign to leverage all that we have to offer.
3. What personal characteristics do you embody that justify why people should vote for you?
I have spent the better part of my career fighting for the rule of law, for human rights and for Democracy. I know what good governance looks like, because my job for over a decade was to promote it.  But I think perhaps my greatest strength – especially for the moment we are currently in – is my track record of responding to adversity.
I have lived and worked in many developing countries and the crux of my work focused on human rights, women's rights, anti-corruption, human trafficking, elections, and legislative reform. I have decades of practical, real world experience overcoming difficult and often unprecedented challenges.  I have helped to draft legislation for various countries on issues of national and international import.  I have specifically designed programs geared toward creating environments for small businesses to grow and thrive.  Fighting the kind of fight we are in has been my life's work.
Significantly, all of my international work was bipartisan in nature – supported by funding from the Bush administration, then the Obama administration, and finally by the Trump administration.  Some American values know no party affiliation.  I hope to adapt this apolitical approach to problem-solving to my work in Hartford.  We have a lot of work to do to bring this country back together and it starts right here in our own backyard.