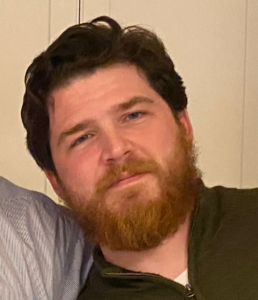 Around the start of 2019, I published a piece lamenting the rise of A-list movies being released through direct-streaming services such as Netflix. I figuratively begged the cinematic geniuses to never go down this path and always stick to theatrical releases.
I was frustrated to learn that my favorite filmmaker, Martin Scorsese, was releasing his highly anticipated crime-epic, The Irishman, via Netflix, (but he revealed the main reason for choosing the source of lazy date ideas was because Netflix was the only studio that would fund the picture for its de-aging effects.)
But nobody would have anticipated this "new normal" that we would come to experience due to the Coronavirus pandemic. Studios that planned for new releases suddenly needed to get creative in order to assure they did not suffer financial losses, so many of these flicks were released via streaming services.
The first one that I watched through this 'New Normal' was Pixar's Onward and it did not feel the same. It was as if I stumbled upon a movie that had been released in the last few years but had slipped my mind when it came to catching (this accounted for the fact that I watched it mid-afternoon while the sun shone through the windows.)
The new Bond movie No Time to Die was scheduled for a theatrical release in April but was postponed to this coming November. I fear that it is highly likely that the 25th installment of Ian Fleming's iconic spy (and Daniel Craig's last run as the character) will be released via Amazon or Apple TV via purchase, something Albert R. Broccoli and Harry Saltzman (the original creators of the James Bond films) never could have imagined.
My biggest lament when I wrote my original piece was that we would be deprived of the movie-going experience, from purchasing your ticket at the box office (or scanning your previously paid ticket on your phone), picking out your snacks, finding your seats, and chatting with your friends as the commercials and movie trivia games were displayed before you. Then the lights went down for the previews and you shared your desire to see it or skip it, after that the lights went down even further for the feature presentation, and finally — after the credits — you walked out, letting it all soak in.
Now it's just turning on the TV, finding the app, starting it (and pausing it in case you need to take a phone call or go to the bathroom, which can lead to distractions and never finishing the movie.) Assuming you do finish it, you look over to whomever you were sitting with (assuming this is someone you can invite into your home without fear of infection) and critiquing it amongst yourselves.
But guess what?
Life happens, and pandemics are part of life, even if they only occur once every century, and we need to adjust. We need to make sacrifices. The main sacrifice that we have had to make is to forfeit our ability to socialize, which is truly a burden on us as social creatures.
This has led to athletes competing in "bubbles" as fans are no longer allowed to spectate, concerts have been called off, and, as we have recently seen, political conventions could only be screened on TV (though some participants still deliver their speeches as if there is a crowd before them, leading to an awkward scene [you know which person I'm talking about …]) Of course, this also includes going to the movies.
We've seen so many industries that have been delayed because of this and need to take a break in order to safely get back to work. This also includes the production of highly anticipated films and TV series that probably will not be able to be completed until it is deemed safe for the cast and crew to assemble together, and will perhaps require creativity to present our heroes always standing six feet apart.
Imagine how romance scenes will be filmed as they keep their distance while confessing their undying love for each other?
My mother recently shared the term, "Ambiguous loss," with me, which she teaches in her therapeutic horseback riding work. Basically it's a loss like any other, but there is no tangible or concrete end, such as losing somebody during wartime and having no answer to where they are.
It is quite clear that we are in the middle of an "ambiguous loss" at the moment, as we wonder what will transpire in the coming months (or even years) as we anticipate the arrival of a vaccine to defeat COVID-19.
She also shared a phrase that is often thrown around as a way to console others, "Everything happens for a reason." I had to balk at that because there are clearly some things that happen, which have no rhyme nor reason whatsoever. She agreed, having observed in recent years that words matter and can have negative consequences.
After much discussion, we ultimately decided that a better way to justify these losses is to consider them not as the end, but rather that they could lead to something better if we put the appropriate effort into them.
While we must make sacrifices in the meantime, they will lead us to appreciate everything that we cherished or even took for granted. I hope that from a cinematic perspective, we can appreciate movies in the way in which they have been historically presented to us: as an extension of the theater — accessible to all throughout the world for all time. While the theater is no longer a top venue of entertainment, I hope that we can eventually appreciate our movie-going experiences and treat them like a night out at the theater.
As we long for an unimpeded return to restaurants, concerts, and sports events, so too we should anticipate and celebrate the return of a night at the local cinema.
About the Author: Though no longer a resident of Lyme, Kevin knows he can never sever his roots to the tree of his identity. When not attending to his job in Boston, he is committed to ensuring a better grasp of current (and past) releases of cinema to his home community as he strives to leave his own mark in the same field that has always been his guide to understanding life. If you enjoy his published reviews here on LymeLine.com, follow him on his new website at 'The City of Cinema' and read more of his unique insights into entertainment.