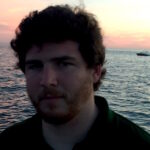 Amazing.
Just amazing.
That is the simplest description I can give for IT: Chapter Two. Although I had never read the whopping 1,000+ page novel, I could tell throughout the screening that this adaptation was just what Stephen King, Pennywise, and the Losers deserved.
IT: Chapter Two follows up on the events of Chapter One, set 27 years further. We come back on the group of outcast pre-teens, who have aptly labeled themselves "the Losers," who return to their hometown of Derry, Maine upon learning that the mysterious entity that they refer to as "IT" has returned, commonly portraying itself as Pennywise the Dancing Clown, in one last attempt to defeat It for good.
The film is incredibly layered, so my review will not cover much of the events and the portrayals. But I can say that this was done incredibly well. Throughout the movie, I had a clear understanding of whom the characters were through and through.
That is one of King's talents: he creates phenomenal characters. Every actor gave a stellar performance, and our attention will always be drawn towards Bill Hader as comic relief Richie (who has conveniently grown up to become a comedian.) But make no mistake: Hader nails it with the fear and desperation aspects. Not only that, the movie contains fantastic scares (if you are into such things) that had me saying to myself in a shaken and impressed manner: "Damn!"
I have seen the 1990 miniseries with Tim Curry as Pennywise, so I knew what to expect as the movie progressed, but I feel I would have enjoyed it even more had I read King's novel. I worry about attempting to read It now, as I believe I will not be able to shake the actors from my mind as I delve into the original story.
This is a must see if you love a good movie of any genre. It is an even further necessity if you are a horror fan, almost as if it were canonical in a Horror Bible. Even if you shy away from scary movies, I definitely encourage you to find the bravery to sit through the entire two hours and 49 minutes.
About the Author: Though no longer a resident of Lyme, Kevin knows he can never sever his roots to the tree of his identity. When not attending to his job in the elite hospitality industry of Boston, he is committed to ensuring a better grasp of current (and past) releases of cinema to his home community as he strives to leave his own mark in the same field that has always been his guide to understanding life. If you enjoy his published reviews here on LymeLine.com, why not follow him on his new website at 'The City of Cinema' and read more of his unique insights into entertainment?