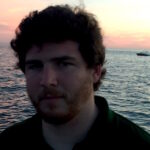 Last month I emerged from screening It: Chapter Two with great satisfaction and went on to write a review asserting that the IT movies were practically gospel for horror fans. A month has passed and in that time, I was able to see multiple variations of reviews for the film and watch the IMDb rating drop to a 7.0 out of 10, with a dip in the 6 range highly likely in the foreseeable future.
Just last night I emerged from seeing an early showing of the highly anticipated origin story for the clown prince of crime of Gotham City, and I left with the same feeling of satisfaction, particularly with the characters and their actors' portrayals. I chatted freely with my friend about how Joaquin Phoenix could possibly win the Oscar for his performance, making this the second time in Oscars history that two separate actors have won awards for playing the same character (the first, and so far only pair has been Marlon Brando and Joker's very own Robert de Niro for Don Vito Corleone in The Godfather and The Godfather: Part II, respectively).
Phoenix would be joining said duo with the late, great Heath Ledger, who gave one of the most phenomenal performances ever in Christopher Nolan's Dark Knight trilogy. We parted ways for the night, and I proceeded to look up Joker on IMDb and was impressed to see that it was already on the Top 250 list at #13, but quickly saw that it holds a 62 on Metascore.
That stopped me in my tracks and made me think: "Wait a minute …"
I then proceeded to search the Rotten Tomatoes profile and saw that it held only 69 percent approval from the critics … Certified fresh, yes, but it still kept me in my spot, puzzled. I looked over to the next column to see that it holds a 92 percent rating from audiences.
This left me thinking: "Is this one of those moments when the critics don't get what everybody loves? Or am I missing out on something?"
I will agree that there were some moments that were predictable and cliched, but that is generally the case when one is presented with an origin story for an iconic character. In this case, it is the classical fall into villainy and madness, with several rites of passage, including the first killings, that help bring Arthur Fleck to Joker, Batman's eventual nemesis.
But I can say with pride that the movie left me satisfied when it came to finally giving the world an origin story to the Joker, whose background, until now, has been just as mysterious as it was the day he made his debut in 1940. We have been given a gritty presentation of a vulnerable man coping with mental illness clashing against a society that has so often kicked him while he was down (literally at one point).
Robert de Niro delivers, as he always does, this time as the bully talk-show host who exploits Arthur's desperate desires to make the world smile, but while Zazie Beetz (best known from Atlanta and Deadpool 2) gave an acceptable performance, we need to acknowledge that it is because her role could have been made bigger than what she was left presented as a brief girl-next-door love interest.
So I must admit that I am hesitant to give this film a definitive, case-closed review due to my poor judgement with IT, but I can say that I would highly recommend seeing it if you have a chance. The movie may hold up, or it may very well dwindle into a disappointment, but hey, you might as well get a look while you can.
About the Author: Though no longer a resident of Lyme, Kevin knows he can never sever his roots to the tree of his identity. When not attending to his job in the elite hospitality industry of Boston, he is committed to ensuring a better grasp of current (and past) releases of cinema to his home community as he strives to leave his own mark in the same field that has always been his guide to understanding life. If you enjoy his published reviews here on LymeLine.com, why not follow him on his new website at 'The City of Cinema' and read more of his unique insights into entertainment?