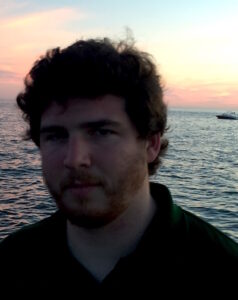 New York City's web-slinging superhero takes the stage all the way across the pond in Marvel's newest installment, Spider-Man: Far from Home, and proves to be an entertaining delight.
Following up on the events of Avengers: Endgame in which the half of universal life that disappeared in what is referred to as "the Blip" has returned, Peter Parker and his classmates venture on a summer trip to Europe, where he unfortunately must confront another villain during his eager attempts to sway his crush, MJ.
We will notice that the iconic superhero, who debuted nearly 60 years ago, has been re-imagined in many ways. Aunt May is relatively young, Mary Jane is no longer a red-head and is now a different race — she also has a macabre sense of humor.
Changes in technology play a part in the plot, drones in particular, as well as internet-based news (this you will only see if you stay for the two post-credits scenes shown in every Marvel movie, and you will be more than satisfied to see the return of another important character in Spider-Man's life, as well as the actor whose shoes nobody else can fill).
Tom Holland continues to deliver as Spider-Man, especially as his boyish looks allow us to believe that he really is a high school student, in contrast to the previous two actors who portrayed this character. Jake Gyllenhaal also delivers as Quentin Beck/Mysterio. In fact, the whole cast delivers on their performances, there was not a single character that I was not taken in by.
There are only three complaints I had upon exiting the movie: the plot is somewhat predictable, the music just doesn't live up to the hype of the action, and the design of Spider-Man's suits. Okay, maybe the last one is based on a personal preference, but I still hold the design of the suits used in Sam Raimi's trilogy to be extremely cool with the appearance of the "web" and "eyes."
But you will get many laughs out of this flick, as Marvel is expected to deliver on this aspect. Perhaps this is one of the reasons why Marvel always excels while DC's movies tend to disappoint. Marvel makes their characters lovable and gives you a good time, without experiencing any form of despair, somewhat of a theme for DC.
If you are a Marvel fan, seeing this latest installment is a must.
If you are not a Marvel fan, I highly recommend you see this anyway because this movie will entertain you, either way (and isn't that what the movies are all about?)
About the Author: Kevin Ganey has lived in the Lyme/Old Lyme area since he was three-years-old, attended Xavier High School in Middletown and recently graduated from Quinnipiac University with a degree in Media Studies. Prior to his involvement here at LymeLine.com, he worked for Hall Radio in Norwich, as well as interned under the Director of Communications at High Hopes Therapeutic Riding Center. Kevin has a passion for movies, literature, baseball, and all things New England-based … especially chowder.