New York Times best-selling author and Old Lyme resident Luanne Rice, pictured above standing, was the guest speaker yesterday at a sold-out luncheon held at the Old Lyme Phoebe Griffin Noyes Library.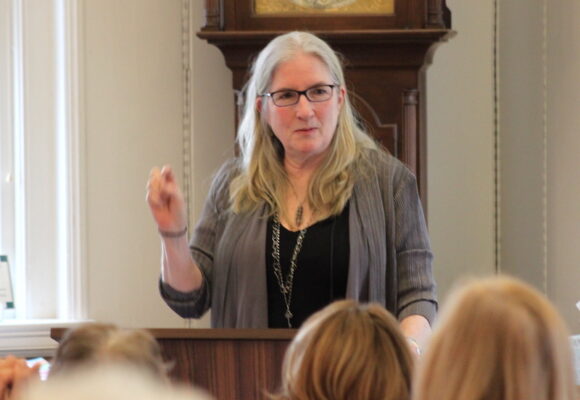 Rice captivated her audience with stories of her life in Old Lyme where she vacationed as a child and then subsequently became a full-time resident. The event highlighted her newly-released book, Pretend She's Here, which is already drawing universal praise.
The tables for the delicious lunch catered by Olive Oyl's of Essex were decorated with the wonderful origami roses, pictured above, which were created from book pages.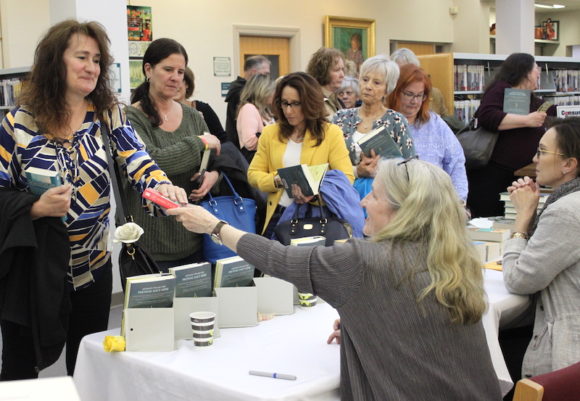 When the luncheon was over, guests eagerly waited in line to purchase books authored by Luanne Rice.  Sales were brisk …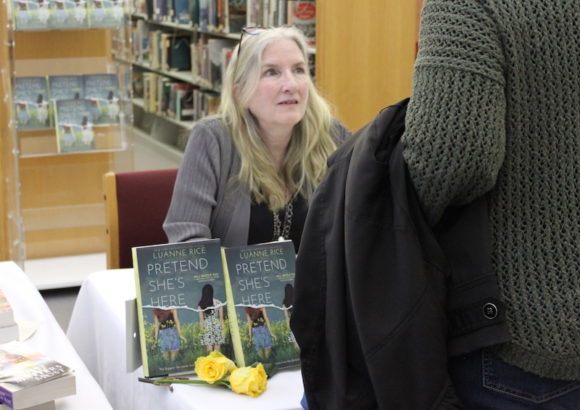 … but Luanne took the time to engage with each customer, which is one of the trademarks of her character, making her such a popular resident of Old Lyme and gracious supporter of her hometown library — the Old Lyme-Phoebe Griffin Noyes.