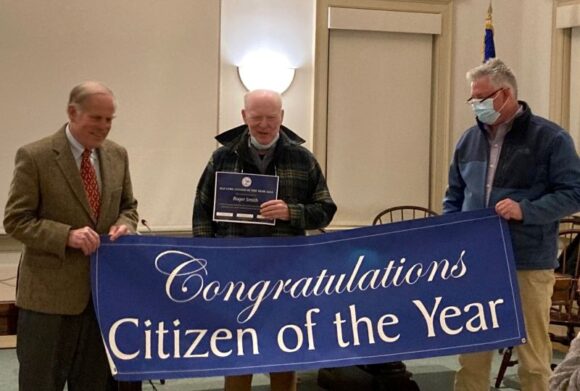 On October 29, 2023 Roger Murray Smith, 83, passed away peacefully with his daughters, sons in-law and grandchildren by his side …

Born September 9, 1940 to Florence and Walter Smith, Roger was raised in Laurel Beach, CT …

In Old Lyme he and his wife Marcia volunteered for many organizations. These included High Hopes Therapeutic Riding Center, the Old Lyme Congregational Church, Lyme's Youth Service Bureau, and The Phoebe Griffin Noyes Library. In honor of his commitment to service, he was named Old Lyme's Citizen of the Year in 2021 for his charitable work …

Roger is survived by his wife Marcia, daughters Katie Smith-Cashen (Chris), Elizabeth Smith (Bill), Sarah Smith-Blanchard (Rob) his eight grandchildren …

There will be a memorial service on Thursday, November 2nd at 1:00 at the First Congregational Church in Old Lyme, CT. on the corner of Lyme Street and Ferry Road.

In lieu of flowers the family asks any donations be made to the Phoebe Griffin Noyes Library, High Hopes Therapeutic Riding Center or the First Congregational Church of Old Lyme
Visit this link to read the full obituary published by Hartford Courant on Nov. 1, 2023.