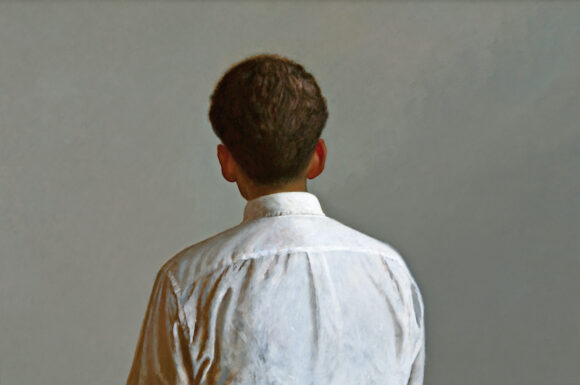 OLD LYME – Lyme Academy of Fine Arts is hosting a new exhibition, Cirque De La Vie, featuring the work of influential American artist Bo Bartlett.
The recipient of numerous awards and international recognition for his paintings and films, Bartlett's work has been celebrated for its ability to elevate the trivialities of everyday life to major proportions and bring its grandest expressions back down to earth, in ways that are both uncanny and meaningful. Through this play between the individual and archetypal, Bartlett pushes the boundaries of realism and the possibilities of representational art. 
Curated by Lyme Academy Co-Artistic Directors Amaya Gurpide and Jordan Sokol, the 13 paintings and drawings selected from the last decade of the artist's career provide commentaries on the theatricality of life in alternately direct and subtle ways. Drawing from the traditions of American regionalism, associated with artists such as Andrew Wyeth, Bartlett introduces new themes and surprising compositional twists.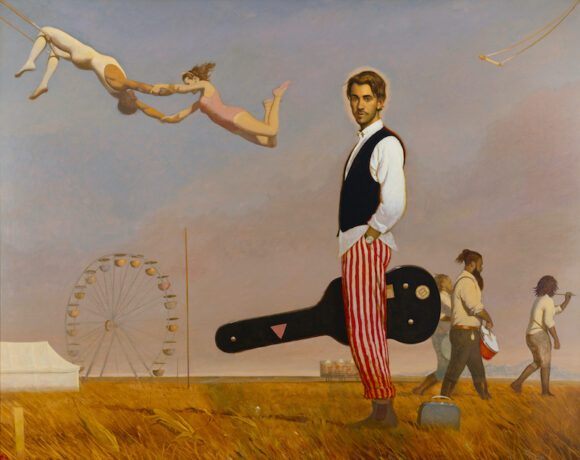 "Bo is a conjurer of stories," observes Gurpide, "with an insatiable sense of wonder. His narratives are rich in content and full of color. Bo's ability to simplify and distill  the complex to their essentials endows his work with an iconicity that stays with us and replays in our memories."  
Cirque De La Vie is the latest in a series of original exhibitions at the Lyme Academy, each of which celebrates the history and development of representational and figurative art. The exhibition continues through June 30, 2023 at the Academy's Chauncey Stillman Gallery. Admission is free.
All works in the exhibition are available for purchase. Call 860.434.5232 for more information.
The mission of the Lyme Academy of Fine Arts is to teach the foundational skills of drawing, painting, and sculpture in the figurative tradition. By its commitment to training students in these skills and an engagement with contemporary discourse, the Academy will empower a new generation of artists. Through its public programs the Academy is equally committed to enriching the cultural  life of the community.

Learn more about the Lyme Academy of Fine Arts by visiting  www.lymeacademy.edu.